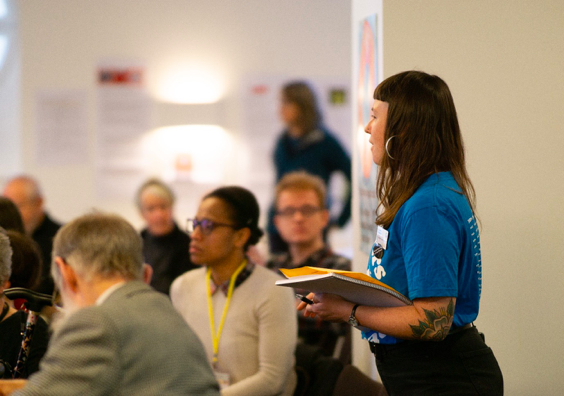 Turning the Tide: creative nonviolence
Turning The Tide (TTT) is a Quaker programme that supports groups to bring about imaginative, nonviolent action for positive social change. They do this by providing facilitation, training and ongoing accompaniment and support.
For over 25 years Turning the Tide have worked with UK-based anti-nuclear campaigners, co-housing projects, anti-fracking networks, and many more. They have also worked extensively with peace and social justice activists in East Africa. Read more about our work in East Africa.

TTT believe that nonviolence is the most powerful tool for achieving transformative social change. They draw inspiration from ordinary people who respond to injustice and divisions in creative and compassionate ways, as well as campaigners like George Lakey and Martin Luther King.
Turning the Tide also publish free and printable tools and tips designed to aide you in running your own social action training sessions. Go to the Turning the Tide facilitator's toolkit (offsite link).

Lisa Cumming, the Turning the Tide Programme Manager, writes about conflict and community actions for peace and social justice here.
Toolkits for action
Quakers in Britain publish a series of free booklets that draw on campaigning expertise and stories of Quaker action across the UK. These are the toolkits for action, available for anyone to use to build up their knowledge and confidence around making social change.
Covering different areas, each toolkit offers practical tips for beginners, on topics including:
organising actions
managing group dynamics
reaching the media.
The booklets are available to order as paper copies, or can be accessed online. View, read or download the toolkits for action in a digital format.