Average read time: 4 minutes
Why are there foodbanks in a rich country?
Millions of people in the UK are dependent on food banks to survive. Ben Foley shares an opportunity for Quakers to protect and improve Britain's broken social security system.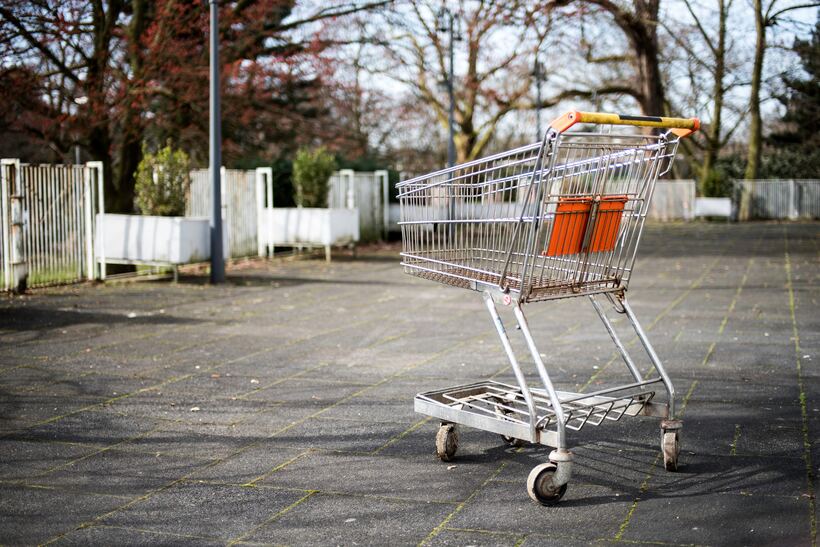 Some decades ago, I remember seeing a picture of graffiti that said 'Nobody starves in the welfare state'. It wasn't a boast, or propaganda, but a protest. This seemed odd to me at the time: why on earth would people write that as a protest? It was explained to me that it illustrated bitterness that while the welfare state kept starvation at bay, many people were still in long-term poverty and living in pretty miserable conditions.
Fast forward to today and long-term poverty and miserable conditions have been joined by very real experiences of hunger for significant numbers of people. Now there is even an organisation, End Hunger UK, working to end the hunger people face in this country, and Quakers are partners in that campaign to end food poverty.
A broken system
Like many Quakers, I have good friends who volunteer large chunks of time into running foodbanks. Their experiences back up statistics showing that the main reason for referrals to a food bank is changes to or problems with the social security system.

Polling by the Young Women's Trust found that nearly half of mothers under the age of 25 skipped meals in order to feed their children, while the recent Scottish Health Survey showed that 18% – nearly 1 in 5 – of single adults and single parent families are eating less than they should in Scotland because of a lack of money.
On 26 October 2018, Emma Lewell-Buck MP's Bill to measure household food insecurity has its second reading in Westminster. If it passes, the UK government will be required to record food poverty levels in England, bringing national data up to standards set by the Scottish government. As End Hunger UK say, "If we measure it, we can mend it".
A complex concern
A few years ago Meeting for Sufferings, the representative decision-making Quaker body, conducted a survey that found 78% of local meetings are involved in foodbanks. That statistic is more complex than it looks. Many Friends are uncomfortable about food banks, for good reason. Many are anxious to deal with the causes of food poverty, rather than put all their effort into ameliorating the effects.
Luton Quakers faced this dilemma. Local Quaker Colin Hall describes it as putting a "sticking plaster on something that is systemically wrong", while "the basic wound is getting larger", needing ever more sticking plaster. Yet at the same time Colin points out that there was a clear impulse to act, "no decent person could deny to help someone in hunger".
So, after a meeting for clearness, Luton Quaker Meeting continues to support the foodbank, but with reservations. It isn't controversial amongst Quakers that in a just society foodbanks shouldn't exist, because nobody should have to rely on the charity of others.
How do we move on from foodbanks?

To get out of this situation, we need changes on multiple fronts – including reductions in inequality, a humane system for migrants and refugees, genuinely affordable housing, and more people being paid living wages that are sufficient to support their families. In the meantime, and as a real safety net, we need a benefits system that is sufficiently resourced, and which doesn't include sanctions that result in people being left without money for food, or long waits for payments to start. The current practice of Universal Credit appears to fall down on all three criteria.
So we need to engage in the political process. It won't be enough on its own, but one key way right now is through signing the End Hunger petition that will be delivered to the Prime Minister in early November. Over 8,000 people have signed the petition, which is already a large number for a paper petition, and I have literally hundreds of signatures on my desk from Quakers waiting to go with those collected by the rest of the campaign. Every extra signature does help strengthen the message to the Prime Minister as part of the broader campaign.
To help end food poverty in Britain, please download the End Hunger petition (PDF), print it out, and collect signatures from family, friends, neighbours and colleagues, before sending it back to me – Ben Foley – at Friends House, 173 Euston Road, London, NW1 2BJ.