Average read time: 4 minutes
Should Quakers eat less animal produce?
Emily Dervišević explores whether Quakers should eat less animal produce – a question that takes her across the globe.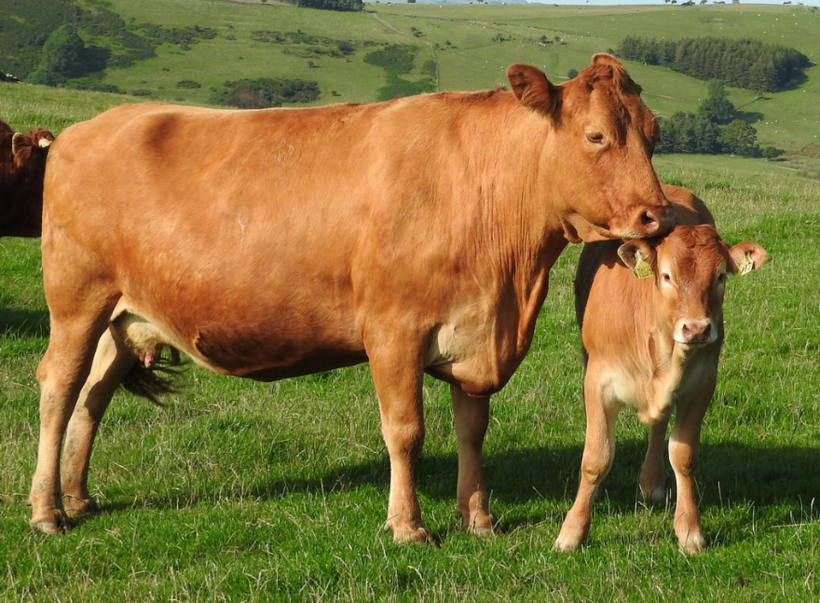 At Yearly Meeting in 2011 British Quakers adopted the 'Canterbury Commitment' where we pledged collectively to live our faith in action by becoming a 'low-carbon, sustainable community'. This called on us to respond to climate change in new and innovative ways. Quakers across the country are making steps to live out their faith on this issue, including campaigning for real political commitment to addressing climate change.
One aspect of sustainability that has particular importance for me personally concerns what we eat and how it is made. While the pitiful lives of animals in factory farms have been well-documented, what is also becoming more well-known is the tremendous impact eating animal products has on the environment.
Seeing things first hand
Rearing farm animals is extremely resource-intense – a third of the world's cereal production is used to feed animals rather than people. I spent a number of years living in Eastern Europe where I met subsistence farmers. Their animals were generally well looked after but it made me acutely aware of just how inefficient meat production really is.
I watched the local people spend days cultivating vast fields of corn, drying hundreds of corn cobs and removing thousands of kernels by hand – then feed it to their pigs. It struck me as far more efficient for us humans to just eat the plants instead.
It doesn't stop there. Incredibly, the world's livestock produce more greenhouse gases than transport. With this in mind, perhaps in some ways it's not surprising that a recent report published in the journal Science suggests that "avoiding meat and dairy products is the single biggest way to reduce your environmental impact on the planet".

Quaker business ethics and choice
Of course what we choose to eat is a very personal thing. Some people are keen on eating meat, some need to for dietary reasons, and others just lack more sustainable options. Customers at the restaurant and café at Friends House in London have been given additional options for a more sustainable diet thanks to a number of ethical moves by the Friends House Hospitality Company.
At the end of January 2018, Friends House, which strives to live out Quaker values in its work, became a CreatureKind institution. This meant making the ambitious pledge to reduce the animal products used in its catering by 20% over the next two years.
Steps towards this have included a new vegan menu, and training for staff on creating more plant-based dishes. In March, customers were encouraged to consider alternatives to cows' milk at a non-dairy milk taste testing in the Quaker Centre café. There's also the regular 'meat-free Mondays', which introduce customers to a variety of vegetarian and vegan dishes, and the restaurant recently stopped serving beef.
During Yearly Meeting 2018, which took place at Friends House, the catering team created a special menu using ingredients that are usually discarded, such as broccoli stalks and stale bread. Recently, National Vegetarian Week saw vegetarian meal deals being offered in the restaurant.
So far so good, but how have the customers been finding it? "We've had an excellent response to our move towards reducing the amount of animal products in our catering," says Paul Grey, head of Friends House Hospitality. "Many of our guests welcome our wider commitment to sustainability, and this plays an important part of it. The appetite is definitely there; our recent survey said that 60% would welcome more vegetarian and vegan food on the menu."

Pressing play on the video below will set a third-party cookie. Please see our cookies page to find out more.
Small steps
All around the globe people are considering sustainability. At the Friends World Committee for Consultation, the international body supporting Quakers worldwide, Susanna Mattingly collects stories of Quakers' varied efforts to combat climate change and the underlying spiritual imperative to take action. Alongside lobbying and ground-breaking initiatives, individual choice can have a big impact, as Susanna discusses:
"Research has shown that widespread adoption of a vegetarian diet would reduce food-related emissions by 63%. So for Quakers wanting to adopt a more sustainable lifestyle, who have these choices available, developing a plant-based diet has been shown to be one of the most impactful consumption habits."
Reducing our consumption of animal products is both relatively straightforward and has a high impact. It proves that taking steps to protect the planet doesn't always entail making grand gestures or great sacrifices – indeed, small, everyday steps can make a big impact on climate change.