Average read time: 14 minutes
Moved by the spirit: Quakers in film
From Westerns to romcoms, Elizabeth Payne takes a look at seven films that feature Quaker characters for #QuakerFacts.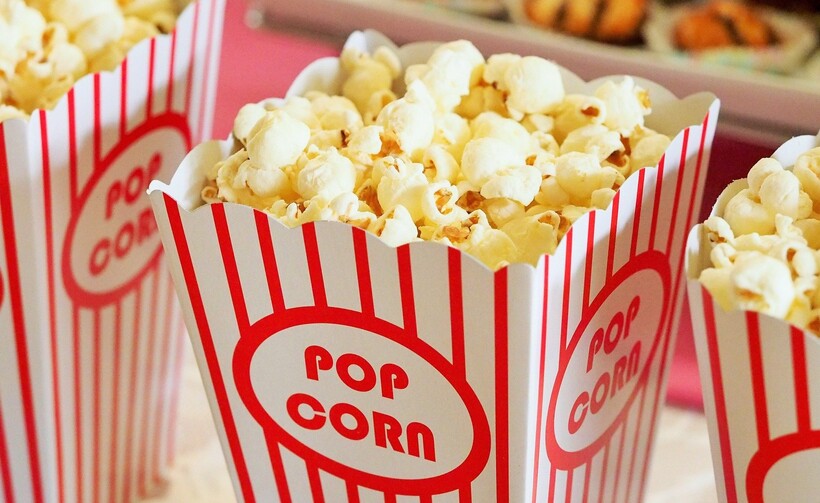 It often surprises me just how many references to Quakers there are in popular TV shows and films.
Earlier this year saw Fleabag giving ministry in a Quaker meeting, a Quaker getting beaten up in BBC crime drama Peaky Blinders, and one of the main characters in Channel 4's Catastrophe attending Quaker meetings (they eventually stopped going because they thought Quakers weren't angry enough).

What delighted me about some of these recent portrayals was that they felt like a more straightforward, if awkward, look at how Quakers might be in normal life. It was the banality of the ministry and the confusion of the characters that ended up feeling very real!

Outside of TV though there are plenty of films with Quaker characters. Here are just a few of them.
(Pressing play on a video below will set a third-party cookie. Please see our cookies page to find out more.)
1. Quaker Oaths (2016)
What if to get divorced you had to get all your marriage witnesses to sign it off? This indie film is premised on the (incorrect) assumption that since all the guests at a Quaker wedding sign the marriage certificate, then they all have to sign off a divorce as well.
What follows is a road trip visiting everyone who came to their wedding and presumably falling in love with each other all over again – I haven't seen it but it sounds heart-warming!


2. High Noon (1952)
The first of several Westerns with Quaker characters and one of many where there is a dilemma between religious belief and the societal norms of civic duty. Grace Kelly plays a Quaker newly married to a marshal. An outlaw returns to take vengeance on the marshal for being sent to jail, leading to an eventual showdown. Kelly's character must decide whether to compromise her religious beliefs and kill to save her husband.
3. Friendly Persuasion (1956)
This one sticks out in my memory as I remember watching it with my grandma; the very grey and quiet Quaker meeting for worship was quite different to what I was used to! It follows the story of a Quaker family in the US during the American civil war. Each member of the family has to make their own choices about whether to participate in war, and the film explores what this does to their family and their understanding of faith with regard to peace.
I think it was one of the first films I saw that presented war as a moral question everyone needs to answer for themselves.
4. Iron Jawed Angels (2004)
"She's not a radical, she's a Quaker"
The film tells the story of the US campaign for women's right to vote in the run-up to American involvement in World War I. It focuses on leading suffragists Alice Paul and Lucy Burns. While the film barely mentions Alice Paul's Quakerism, it remains one of very few to cover the struggle for women's suffrage at all.
The film's depiction of force-feeding the women on hunger strike – hence the name 'iron-jawed angels' – is difficult to watch. The film also touches on the ongoing struggle for racial equality as black women were side-lined by white women in the campaign.
5. Einstein and Eddington (2008)
David Tennant plays Arthur Eddington, a Quaker and scientist who proved Einstein's theory of general relativity. The film spans World War I and explores the relationship between an English and a German scientist during a period of heightened nationalism. It also portrays Eddington as a closeted gay man.
While there is no historical evidence regarding his sexuality, when this film came out Quakers in Britain had been deep in discussion and discernment about same-sex marriage, and would affirm it less than a year later.
6. The Angel and the Badman (1947)
A John Wayne film where an injured gunfighter is nursed back to health by a Quaker woman and her family. She talks to him about her beliefs and the two fall for each other. As his past catches up with him, he is forced to choose between the life he has led and the woman he loves. The Quaker woman trying to change a not-so-Quaker man is a frustratingly common theme, with different results each time.
7. Beauty's Worth (1922)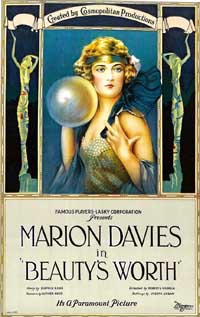 I was delighted to find there was indeed a silent film about Quakers! It's a romcom about a young Quaker woman coming out into society. She lives with her two austere Quaker aunts and shocks everyone as she experiments with the fashionable mores of the day – smoking, flapper dresses and some outrageous flirting!
Her heart is set on one young man but it emerges that is only because she has changed her style that he is attracted to her. She realises she truly loves another man who sees beyond the fashion plate she has become, who loved her in her 'Quaker dress'. The film ends with an understanding of true beauty being beyond what the eye can see. Lovely.
Many films portray Quakers as sombre, serious peope who are either somewhat naïve or a bit holier-than-thou. While there are echoes of truth in that, it's nice to find TV shows finding a more comedic angle on contemporary Quakerism.
It has also been suggested to me that the portrayal of Ents in The Lord of the Rings is reminiscent of Quakers. Slow deliberation followed by fierce meaningful action? Seems pretty Quaker to me! If you have any others please do share on social media with the hashtag #QuakerFacts.