Average read time: 3 minutes
Quakers and their meeting houses
Having recently published a book about Quakers and their meeting houses, Chris Skidmore describes the process of writing it.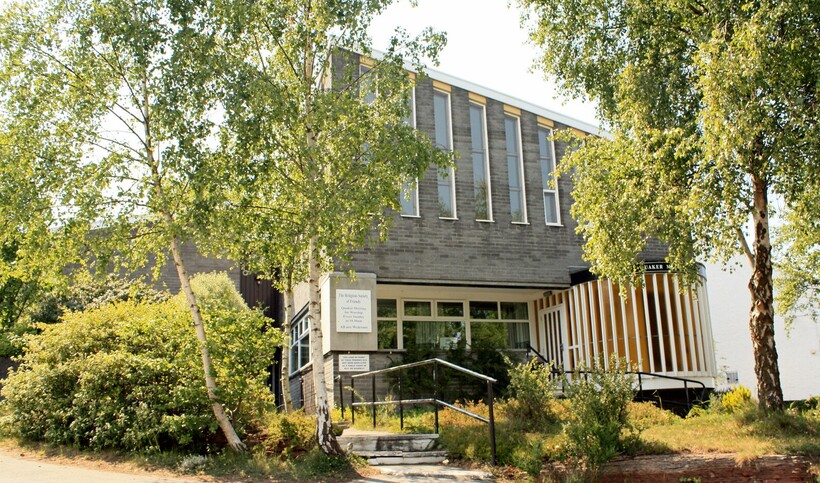 Writing a book is a strange thing to do at the best of times. I'm someone who is used to writing, but usually in short bursts of perhaps a couple of thousand words. To sign up to produce a book of 50 or 60 thousand words with 200 illustrations is quite daunting.
It helps of course that the subject is one I'm enthusiastic about – Quaker meeting houses – and that a project had already taken place to prepare the groundwork. Good too that my approach – a survey of Quaker history and its effects on the buildings themselves – found favour with the publishers and with the Friends who commissioned it. But the thing still had to be written!
Finding inspiration
Knowing myself, I had asked four friends with different backgrounds to act as a support group, to keep me up to the mark and comment on text. I was not surprised when the first couple of deadlines slipped past with nothing much having happened except some mental planning on my part.
Then, in 2019, I decided to do some serious research and visit a collection of meeting houses I had not visited before – I was grateful to all those Friends who enabled my visits and made me so welcome, and not least to my wife, Gil, who embraced the pretence that these were holidays! However the inspiration provided by the visits allowed me to start writing and by that autumn I had completed drafts of the first two chapters and shared them with my support group.
The kindness of Quakers
The timetable was then to complete in May 2020 but even with the lockdown keeping me at my computer it was not until the end of August that I sent off the typescript for review. The pandemic had made some things more difficult – libraries and archives were closed and so checking on facts and obtaining suitable images became more complex.
But again the kindness of Quakers and others was immense – several took pictures especially for the book or gave me permission to use already existing images. Among the most generous was John Hall, who allowed me carte blanche with his Flickr archive of meeting house images.
A renewed enthusiasm
The last part of making this book became a series of periods of waiting followed by shorter periods of frenetic activity – receiving and responding to reviews, preparing appendices, typesetting, copy editing and proofing, checking image credits and finally agreeing the index before at last the final pdfs went for printing in September 2021.
The process has certainly renewed my enthusiasm for Quaker meeting houses. It confirmed my original suspicion that they are much more complex in their history and architecture than usually thought, and convinced me that 20th and 21st century meeting houses are at least as interesting as their 17th century counterparts. For me the experience of writing was rewarding, as I hope will be your experience of reading my book.