Average read time: 5 minutes
Compassion towards mental distress
Bev Smith reflects on inclusion and compassion in responding to people living with mental distress.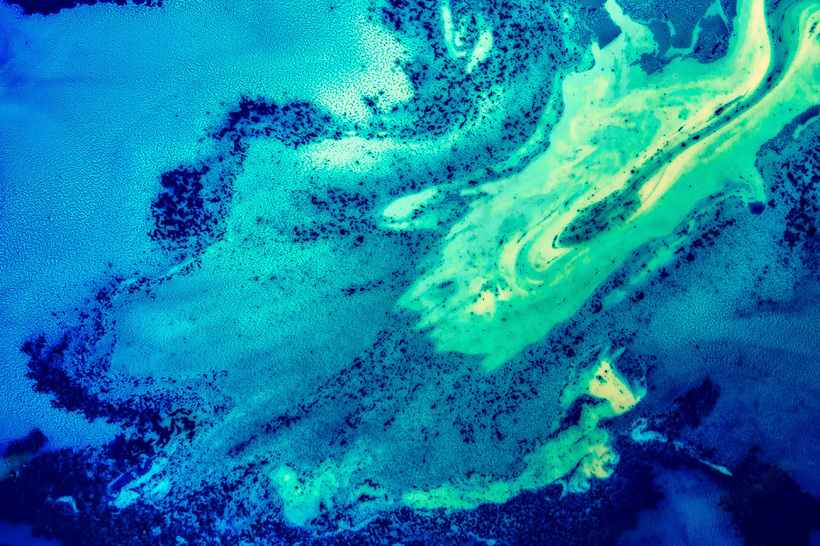 How might a compassionate heart affect the way we interact with those who are living with mental distress?
It's one of the questions I'm asking myself and others as I start my role Mental Health Empowering Meetings Project Officer. I will be enabling and assisting Quakers to respond in compassionate and inclusive ways to those with mental distress in their meetings.

I have worked within the field of mental health for a number of years through practice, teaching and research. In my own life I have struggled with mental distress and believe that we are all wounded. By acknowledging our wounds we can become wounded healers. The term was coined by pioneering psychiatrist Carl Jung and has its origins in Greek mythology.
It also reminds me of the ancient Japanese art Kintsugi whereby broken pots are mended along the cracks with a lacquer containing gold dust rendering the broken pot more beautiful. Our call as Quakers to answer 'that of God' in everyone, no matter how broken or mended, for me fits harmoniously with these concepts.

Mental health and inclusion
Quakers have long been called to examine mental health as a concern; from the pioneering mental health care at The Retreat in York over 200 years ago to recent commitments by Young Friends General Meeting on mental wellbeing. In 2016 as a faith group we envisioned a future where Quaker communities are 'loving, inclusive and all-age'. This is a continuation of our commitment towards a compassionate community and why my role exists.
When thinking about inclusivity, particularly around the area of mental distress, I often find myself turning towards biblical texts and Quaker faith & practice for inspiration. Reflecting on the questions these pose can change how we approach those with mental distress.
What is love?
This passage from Quaker faith & practice has had a profound effect on me:
[QUOTE-START]
What is love? What shall I say of it, or how shall I in words express its nature? It is the sweetness of life; it is the sweet, tender, melting nature of God, flowing up through his seed of life into the creature, and of all things making the creature most like unto himself, both in nature and operation. It fulfils the law, it fulfils the gospel; it wraps up all in one, and brings forth all in the oneness. It excludes all evil out of the heart, it perfects all good in the heart. A touch of love doth this in measure; perfect love doth this in fullness.
- Isaac Penington, Quaker faith & practice 26.30
[QUOTE-END]
This is such a beautiful truth: everything being wrapped up in love and absolutely nothing being rejected and through this process we can come to wholeness. This love of which Penington speaks is perfectly reflected in the life of Jesus Christ. I like to think of Him as the all-inclusive Christ. Again and again the gospels reveal Jesus as a man who was moved or filled with compassion as he interacted with people, treating them as individuals and healing them.

Jesus and the leper
The philosopher Michel Foucault argues that those diagnosed as mentally ill have become like 'lepers' – society's outcasts due to the stigma attached to the label of mental illness. The book of Leviticus advises that lepers be treated as "unclean" and that they "shall dwell alone; his dwelling should be outside the camp" (Leviticus 13: 45–46).
It gives us some insight into how lepers must have felt: stigmatised, isolated, alienated, dirty, and no doubt with feelings of shame as well. These feelings are far too familiar for many of us who have experienced mental distress.
So what did Jesus do when he met the leper? The gospel of Mark tells us the following:
[QUOTE-START]
Then a leper came to Jesus and began pleading with him. He fell on his knees and told him, "If you want to, you can make me clean." Moved with compassion, Jesus reached out his hand, touched him, and told him, "I do want to. Be made clean!" Instantly the leprosy left him, and he was clean.
- Mark 1: 40–42
[QUOTE-END]
Jesus did not just feel compassion, he was moved to action. By reaching out and touching a leprous man he broke the Leviticus law. I can only imagine how long it had been since this man had been touched. This compassionate touch, together with the willingness of Jesus to restore him, healed the man.
Reflecting on our own lives
In our own lives, are we brave enough to let compassion move us beyond the 'law' to reach out and 'touch' those with mental distress and others who are marginalised and excluded?
As Isaac Penington puts it, how can we allow the sweet, tender, melting nature of the divine to touch and heal us there? Where in our own inner lives might we feel alienated, isolated, unclean and with a sense of shame?
These are not easy questions but they affect all of us. Mental distress is present in our communities and we are all wounded in some way. But there is rich inspiration and support out there. It might be the tender hand of those around us, the comfort and challenge of biblical texts and Quaker faith & practice, the many support organisations such as Mind and Rethink, or the wealth of information and connection on the world wide web. Over the coming years part of my role will be to collate these resources and stories to enable us to respond with wisdom and compassion to those with mental distress.
If you're interested in the project, please do get in touch: beverleys@quaker.org.uk