Average read time: 9 minutes
What a difference a year makes
Paul Parker looks at the lessons of lockdown and plans for the future.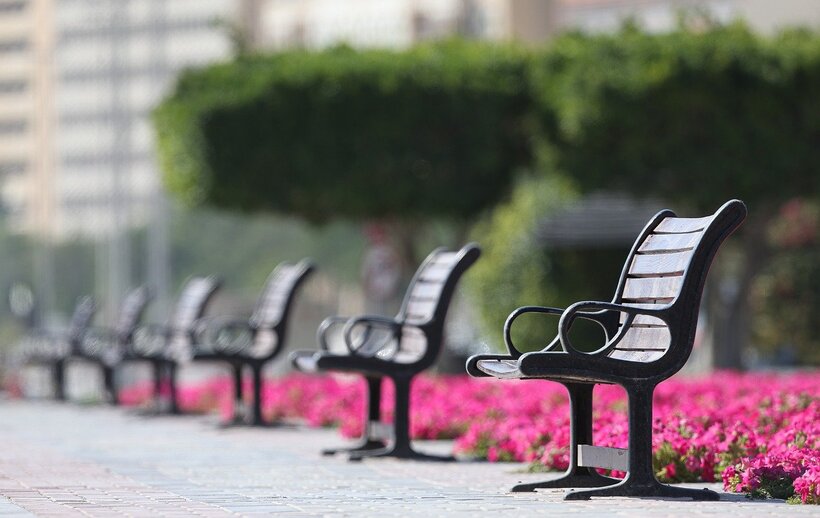 One year ago this week, I told Britain Yearly Meeting staff to go home, stay at home, see what work they could get on with at home, and not come back for a month. In a month's time, I reckoned, we'd know what was happening, the worst would be over, and we'd be helping Quaker meetings get back on their feet. We shut the doors at Friends House in London and Swarthmoor Hall in Cumbria, postponed the events we'd got booked, and kept an eye on the rolling news.
I went home too, fretted a bit that there wouldn't be much money coming in from Quiet Company for a while, and set about making sure we all stayed in touch with each other. We stayed in touch with Quakers across Britain and started planning with the team for how to bring people back.
Within a couple of weeks, it was clear it wasn't going to be that simple. The idea that things would 'soon be back to normal' was clearly wrong. Not only was it not going to be soon, but it also wasn't going to be back to normal. Normal itself was going to change, the world around us was going to change, and we would to have to change with it.
Quaker communities
Quaker communities around Britain carried on doing what they do best: worshipping together. It was amazing how many just shifted onto Zoom with little fuss. And meetings also did a pretty good job of keeping in touch with their people, even holding business meetings online, and responding to concerns about the world outside in a whole range of practical and principled ways.
The grieving began, too. Grief for the people who died; grief for the precious things we were losing – the ability to gather, the daily contact with Friends and colleagues. There was grief too for the inequalities the pandemic began to expose – more starkly than ever before in my lifetime. I worried about running out of condolence cards.
Looking back – a year on – it feels a long time ago. But it's also a good moment to take stock and notice what's changed. With the vaccine rollout now happening, and a sense of possibility seeming realistic again, it's a good time to look to the future, and talk about what lies ahead for Britain Yearly Meeting and the Quaker communities we support.
The need for change
Britain Yearly Meeting had already been planning to make some big changes – partly because we couldn't go on living beyond our means for much longer, but mainly because of a sense that we needed to be more focused on tackling a few big issues well.
We needed to be more connected with the Quakers we work for, and making more of a difference on their behalf. We knew that some meetings were struggling, none of us was getting younger! Yearly Meeting had acknowledged the need to work on barriers to inclusion and diversity, and Quakers weren't always at the cutting edge of social change in the way we have often been in the past.
To invest in supporting Quaker meetings closer to home, we'd planned to start employing more people outside London. We'd been experimenting with work with young people and young adults. We were helping meetings start simplifying – paring back structures that had ossified and providing templates and advice for meetings to run themselves along simpler lines. BYM's Trustees and Meeting for Sufferings agreed on three straightforward priorities:
Thriving Quaker communities
A sustainable and peaceful world
Simpler structures and practices
We planned to take a few years to get there from here. It felt like a big hill for our national organisation to climb. So, a year on, how are we getting on?
Thriving communities
Apart from a short period in the autumn when the bookshop, café and some meeting rooms were able to open – Friends House and Swarthmoor Hall are still closed. That's a problem, because BYM is very dependent both on the income they generate, and on the visibility we get from the 400,000-odd people who pass through the doors every year. But it's also made us realise that they are just buildings, and we need them to work for us.
Friends House will remain the administrative centre for Quakers in Britain, but we're likely to use it quite differently. Staff will probably spend less of their time there, and we'll see more staff working from other locations, including our new hub in Leeds (at Carlton Hill Quaker Meeting House). Before the pandemic, around 1 in 7 BYM staff were based outside Friends House. In the future, that proportion will be much higher, making us a truly national organisation.
The pandemic has shown that committees can work differently too, and that collective discernment can happen online – especially in small groups. We're expecting to see committees meeting face-to-face less often, and making the most of their time when they do to work on the gritty strategic issues that are harder to tackle online.
We've seen that events, conferences and workshops can have a much wider reach if they're held online. More than 900 Friends took part in last year's QPSW Summer Series, for example, compared with around 150 who could have attended the cancelled Spring Conference. We'll be doing more of that, although in-person gatherings won't disappear entirely.
Local support
We've learnt a lot about the support Quaker communities need. Ever since the first Recording Clerk, Ellis Hookes, worked out of a chamber in London's Bishopsgate in 1672, Friends further afield have questioned how well central staff based in London understand the needs of Quaker communities elsewhere. The rollout of local development workers to every area in BYM is changing that. By 2022, every Quaker meeting will have someone local to them who can support, offer advice and embolden them in the worshipping and witnessing life of their community.
During the lockdowns of the last year, we've seen how important that local in-depth knowledge of meetings can be in making sure Quaker communities have what they need. The local development workers we already have were able to share insights and work seamlessly with other BYM staff and our colleagues at Woodbrooke, the Quaker learning organisation, to help meetings cope with the constantly-changing situation.
Now meetings are beginning the tricky process of reopening and building themselves back up into confident worshipping communities active in the world. Local development workers, other BYM staff and Woodbrooke will be there to offer support, connectedness and accompaniment along the way. The pandemic has exposed an unmet demand for spiritual support and solace in many people, so it's vital that Quakers, with our distinctive and uniquely accessible form of worship and our determination to see our faith make a difference in the world, are there to meet that need.
Bold, effective witness
Quaker faith is not just about coming together to worship. Quakers have a long tradition of putting faith into action for peace, equality, justice, and more recently sustainability. The pandemic has exposed all of these issues starkly.
Against that backdrop, it's timely that Quaker Peace & Social Witness Central Committee has been looking at the work done in Friends' name. We need to make sure we're doing the work we're best-placed to do – complementing, rather than supplementing the work of others.
In the next five years the work will be centred on two interconnected themes: peace & peacebuilding, and sustainability & climate justice. We want to involve more Friends directly in the practical work of community-led peacebuilding, as well as continuing our work on political and institutional change. We'll need to learn from what's worked well during the pandemic, and arrive at a new balance between different kinds of Quaker work – using our resources well to make the difference in the world that Quakers are called to make.
It already looks like 2021 will be a busy year for our witness work. The COP26 world climate summit this November is energising the climate justice movement across Britain, and Scottish Friends in particular. Recent government announcements about nuclear weapons and legislation on immigration, overseas military operations and the right to protest show that our work is needed as acutely as ever, if the Quaker perspective is to be heard.
Optimism and hope
All of this costs money, of course, and the pandemic hasn't helped with that. Even before the forced shutdown, Britain Yearly Meeting had been spending more money than we were getting in each year. With good levels of reserves that wasn't a particular problem, but the loss of income from Quiet Company and the uncertainty over how much Friends and meetings would be able to give has meant we now need to take steps to reach a balanced budget by 2023. On present figures, that will mean an overall reduction of about 30% in BYM's annual spend (with no sign that Quakers want us to do less!).
So BYM will be smaller, with fewer staff overall, hopefully fleeter of foot, and very focused on using limited resources to make the most difference we can. Not everything we do now will continue. But as you can see from what I've written here, there will still be plenty going on.
Some of the new ways of working cost less than what they replace. I'm optimistic that we will end up doing a better job of providing what Friends want, even as the resources available reduce. But of course, the more Friends give, the more we can do!
It's been quite a year. I'm remembering how I felt, that day we sent everyone home. Daunted, a bit frightened, apprehensive about the future. In that year, we've been through a lot, and some of it's been horrible. But it feels different now. My main emotion is hope. I realise I'm excited about what we can do as Quakers in the future. Aren't you?