Average read time: 3 minutes
Peacebuilding and nonviolence – the demanding context of working in Rwanda
Daniel Nteziyaremye shares how climate change, Covid-19 and high inflation is impacting peacebuilding work in Rwanda.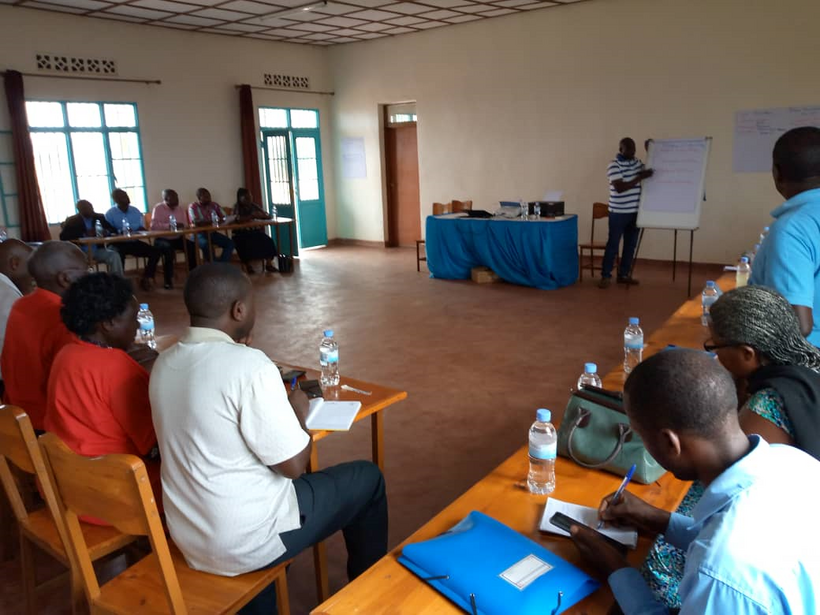 Communities in Rwanda, like in many other countries in the world continue to be affected by ongoing challenges. This includes the consequences of Covid-19 in the post-Covid era, the continuous daily increase of the inflation rate where the prices of the most basic commodities continue to increase daily, and the very real climate issues where heavy rains with floods and landslides are taking lives and leaving many in despair without food and shelter. This is the very difficult context we find ourselves working in.
The Evangelical Friends Church of Rwanda (Rwandan Quakers) works hard for the positive development of our country. I work for one of its peace programmes called Turning the Tide (TTT) as the National Field Coordinator. TTT Rwanda is a nonviolence training programme, supported by Quakers in Britain. Together with my colleagues, I train fellow Rwandans not to remain silent when they experience violence and injustice. Our context has become increasingly challenging.
The example of Rubavu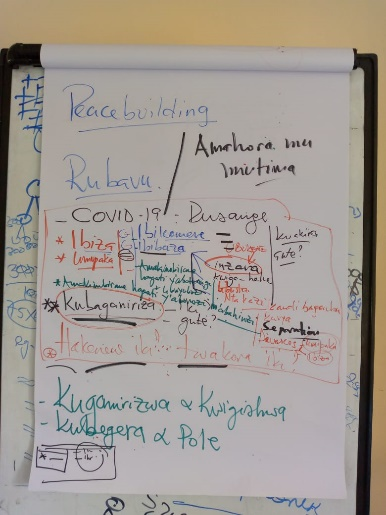 TTT works within the Rubavu District of Rwanda, which is located in the western province of Rwanda and bordering the eastern province – North Kivu of the DRC. Rubavu has experienced specific and repeated hardships. There were multiple earthquakes in May 2021 when many houses in Rubavu were destroyed, many people from DRC fled to Rwanda in Rubavu, and there were many economic and social impacts.
A few months later, large-scale fighting broke out between the Mouvement du 23 Mars armed group (M23) and the Congolese army (FARDC) in the DRC's North Kivu province. Political tensions remain, many are displaced, and there are refugee camps for Congolese people on the side of Rwanda. And many Rwandans, especially the Rubavu people, whose daily lives and daily earnings depend on cross-border trading, are hugely affected. People also live with the fear and instability of not knowing what will happen next.
Then in May 2023, Rubavu experienced heavy rains with floods and landslides. This destroyed thousands of houses. Crucial documents were lost. People were displaced and families were housed in temporary camps. Some people will not return to their locations because their homes are in high-risk zones.
Addressing needs
The communities we work with in Rubavu continue to experience a situation of wretchedness, despair, trauma, desolation, sorrowfulness, downheartedness, distress, hopelessness, depression, and much more. This is the kind of context, where even as experienced peacebuilders, it has been hard to know the best action to take.
Normally, TTT work in Rwanda relies on the people and their ownership of the programme. We know that local ownership of all programme activities is the right way of building nonviolent campaigns and movements for sustainable people power. We rely on need assessments and priority checklists but in this kind of situation it was not easy for our key contacts on the ground, including the community activists trained by Turning the Tide. The needs were simply too great.
Lessons learned
The situation in Rubavu has taught us:
The issues affecting people are interconnected, there is also a need for integrating strategies and approaches, such as peacebuilding and nonviolence. I describe this as different rooms in one house. The room of nonviolence, the room of peacebuilding. They are different rooms but need to be connected and the community needs the whole house.
We reached the point where we were asked to just sit and listen. There was a need for listening skills which some activists did not have.
There is a great need for a wider network to understand who can provide what and to meet the needs we cannot.
I would like to call on the international community to support the activities of peace in Rwanda, especially in Rubavu District. We need your support in increasing the capabilities of local peace actors, especially in trauma healing and listening skills, resilience, and leading community dialogue on resilience. We also need your support in continuing to mobilise the Rwandan population so that they feel responsible for sustaining peace in our communities and continue to speak out about injustice.