Average read time: 4 minutes
Love and giving – the will to nurture life
Maísa Monteiro shares how Quaker work has been funded over the last year.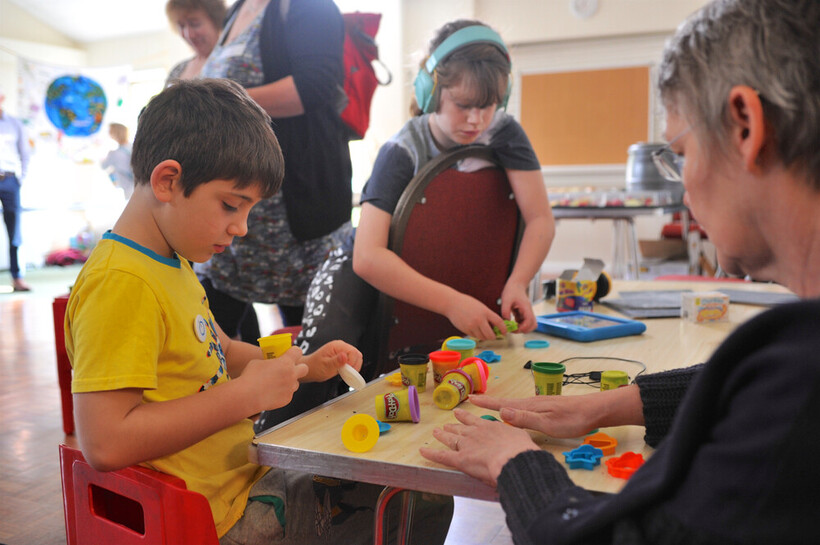 Love and fundraising don't seem like natural bedfellows to most of us. But on the front of our latest contributions leaflet, we quote from Quaker faith & practice 22.42 "Love is the will to nurture life and growth in oneself and in another". Without the love that prompts individuals, meetings and funders to make gifts of money and time, national Quaker work simply could not function, particularly in what has been another challenging year.
Giving regularly to support Quaker work
Individual giving has become more important than ever, particularly with the loss of hospitality income from the Quiet Company, the trading arm of Quakers in Britain. Throughout this year we have been encouraging people to support the central work of Quakers in Britain through regular giving. No matter the size of the gift, this is the best way to support the work.
With donors in mind, we set up a new online giving page to make regular giving easier. It was heart-warming to see how positively Friends responded to our message – we've seen a significant rise in standing orders and direct debits, and others increased the gift of their donations. This security of income helps us plan and keep projects going throughout the year.
Giving with equal generosity
As a fundraising team we've been talking more about what it means to give in the spirit of equal generosity. Our fundraising manager, Beth Follini, explains how she discerned the amount that feels right to give.
"In my mid-30s I was self-employed and my earnings were low, so I gave £2 a month. When my circumstances changed, I reviewed my giving. I felt called to support my local meeting for worship as it's an anchor of my spiritual life. I also wanted to support Britain Yearly Meeting (BYM) which is the tree trunk that supports many aspects of Quaker work in its branches. I realised that I easily spend £25 a couple of times a month on an evening out. And yet, I wasn't giving nearly that amount to something that keeps me well-fed spiritually – the Society of Friends. I then decided to give £25 a month to my local meeting and £25 a month to Britain Yearly Meeting."
Giving to support regional youth
In 2021 three area meetings in the west of England – Bristol AM, West Wiltshire and East Somerset AM, and North Somerset AM – agreed that it was important to continue funding the work of their Youth Development Worker. The BYM Youth Development programme manages youth workers in different regions to ensure that young people are supported to live their Quaker faith and witness.
Using the principle of equal generosity (and supported by BYM staff) each area meeting held discussions about what they could afford to contribute, rather than divide the total by thirds. They each agreed to contribute a specific amount for three years which will give the project space and time to develop.
As Helen Chambers, West Country Regional Youth Work Committee, explains, "Finding the funding for this work demonstrates our long-term commitment to providing a loving, all-age, inclusive community locally and nationally with relationships being developed across ages and across local and area meetings."
Legacies left with love
Throughout the year we received many legacies from those whose lives had been touched in different ways by Quaker work. Gifts from those who dedicated their lives to Quaker peace work, those who volunteered many hours at their local meeting or on committees, those who had been Quaker all their lives, and those who had found a welcoming space later on in life. Their legacies are a reflection of the richness Quakerism brought to them, and their wish to pass that on to the next generation.
One gift we received was from Barbara Bowman (27 April 1923–11 May 2020). "Barbara was a wonderful spirit who meant a great deal to a lot of people, as they – and the Quaker way – meant a great deal to her. She believed in living her faith. She discovered a Quaker meeting whilst still a school-girl and the faith she found was her inspiration. There was never any doubt in her mind that once her nieces and nephews were provided for, the rest of her estate would come to the Quakers, following on from her service overseas and then later as Asia Secretary for the Friends Service Council." – John Geale, Settle Meeting.
Funding our Quaker vision
Quakers in Britain would not be as resilient without the support of our grant-making partners. Longstanding support from Quaker family trusts, such as the WF Southall Trust and the CB and HH Taylor Trust, is helping to build thriving all-age Quaker communities across Britain.
The partnership between Quakers and Bader Philanthropies stems from a personal connection. Quakers helped Alfred Bader, the trust's founder, to escape Nazi persecution via the Kindertransport. Today, Bader Philanthropies continues to support work that "nourishes the future of Quakerism and enables Quakers to remain active in an increasingly secular world".
The Quakers in Britain Fundraising Team would like to thank you for your continuous generosity. Your support helps us ensure that Quaker communities can thrive and Quaker voices are heard.