Average read time: 3 minutes
Quakers at uni: how I found my faith
Chris Venables shares his experience of discovering Quakers at university, and gives his advice for anyone thinking about doing the same.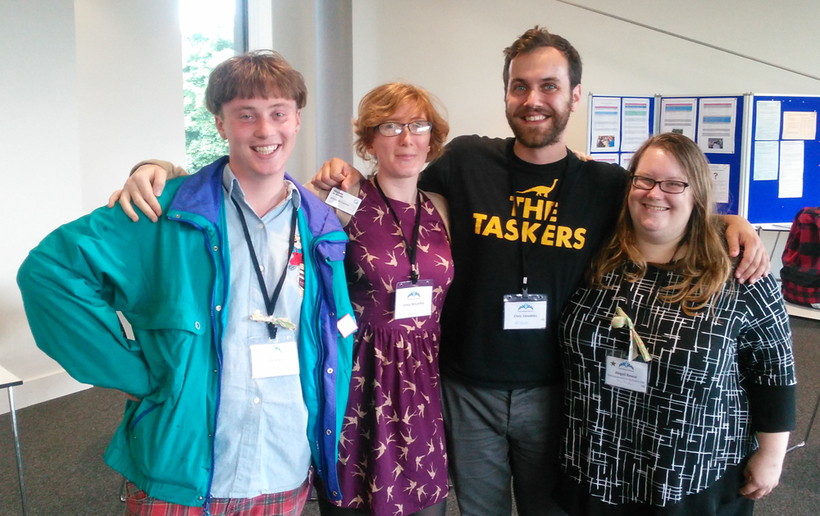 As a fiercely independent 19-year-old, I decided that I would catch the train to York for my first week at university. Leaving my family on the doorstep at home, I remember proudly arriving at my halls of residence with a sleeping bag, a few tea bags and, while being excited, a general fear of the unknown that lay ahead of me.
For many, going to university is a life-changing experience. It's an incredible time but it can also be overwhelming and deeply challenging. In the midst of the fun and chaos of meeting all the people, joining every new society and questioning your choice of degree, it might well be that the Quaker community has something to offer.
While many students may only know Quakers for making oats (and wearing silly hats) we are, in fact, a spiritual community grounded in faith, action and a deep commitment to justice, equality and peace.

I discovered Quakers as a student, and it totally changed my life. After dipping into my local meeting in York I went on to work for Quakers in Brussels, volunteer as a human rights observer in Palestine and, most importantly of all, find a genuine, authentic community seeking to live well in the world.
Get your feet wet
With all the many student societies, clubs and activities on offer, it may be that quiet contemplation gets a little lost and that's ok. But if you did want to dip your toes in, or keep your feet in the water if you're already involved, then here's a few things you might like to try:
Pop along to the local Quaker meeting on a Sunday morning. You should find a friendly and welcoming community, though they may not understand the heroism you demonstrate by getting out of bed (and hopefully being relatively cogent) by 10.30am at the weekend. Some Quaker meetings do also have mid-week or evening meetings – you'll find all that info online.
Attend Young Friends General Meeting – the national gathering of 18–35 (ish) year olds. They're a friendly bunch. You'll hear from inspiring peace activists, share ideas on how to develop an authentic and dynamic spirituality, and there's usually a trip out in the city they're visiting. Why not go along this October? (They also help pay for travel costs.)
Check out if there's a Quaker student society near you. As it stands, there's only a handful – but new groups of young adults are starting up around the UK.
If you'd like any more information about what Quakers have to offer young adults please contact the team at British Quakers. Naomi Major, the BYM Young Adult Quaker project organiser, can be reached at youngadults@quaker.org.uk.
Whatever you study, and wherever you go: live adventurously!