Average read time: 4 minutes
By popular demand: even more Quakers in fiction!
Suki Ferguson rounds up reader-recommended novels that feature the Quaker faith for #QuakerFacts.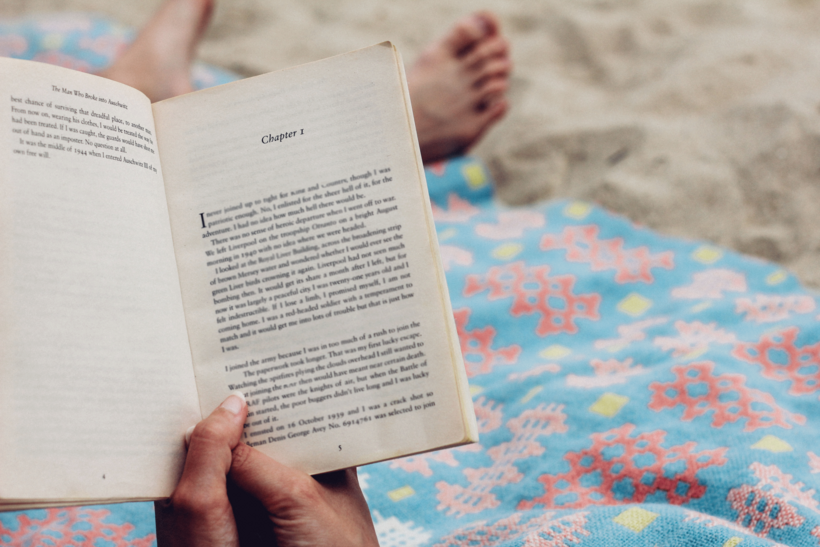 When I wrote a blog post about Quakers in fiction, I was happily deluged with emails from readers who had come across Quakers elsewhere in their literary adventures. There were some wonderfully esoteric titles – for example the (sadly now out-of-print) Colin Writes to Friends House (1934) by Elfrida Vipont – and plenty of interesting observations.
I thought I'd share a few of these literary highlights here, with their accompanying readers' recommendations.
1. Notes from an Exhibition (2007) by Patrick Gale
Recommended by Alistair Fuller:
A beautiful book, with its fair share of tragedy and trauma, looking back on the life of brilliant, troubled artist Rachel Kelly. Rachel's husband is a Quaker and Quakers and Quakerism are captured truthfully, accurately and very sympathetically. It is a source of healing and wholeness in Rachel's troubled life and woven into the identities of its main characters. The book is honest about the challenges of trying to live up to Quaker ideals but also encouraging about the blessings of it as a way of life.
And also by Alison Mudd:
I read Notes from an Exhibition a few years before attending my first Quaker meeting, but the way it portrays Quakers as trying to do right, and not sanctimonious or perfect (two characters have a one night stand!), and how he described meeting for worship and 'holding people in the light' added to my feelings that it would be good to attend a meeting. When I finally first went to meeting in Leiston it felt like coming home. In the best way.
2. The Invention of Wings (2014) by Sue Monk Kidd
Recommended by Sylvina Tate:
When I started reading this novel I was unaware of its Quaker connection, rather I was a fan of Sue Monk Kidd. It is tells a powerfully evocative story, based on the real lives of two American sisters born into power and wealth of Charleston's aristocracy in the early 1800s. Both become early feminists and abolitionists, and the injustices towards slaves and women are vividly represented. One of the sisters, Sarah, is drawn to a conservative Quaker Meeting, where she becomes a Quaker Minister before being expelled. A moving story detailing the brave challenging of oppression and inequality.
3. No Shame, No Fear (2003) by Ann Turnbull
Recommended by Sofia Fey:
I enjoyed a young adult historical fiction novel called No Shame, No Fear. There's a romantic storyline that follows a young Quaker girl in 1662 England, a time when Quakers were outlawed and persecuted. She falls in love with the non-Quaker son of a wealthy merchant family. The novel portrays so much of what Quakers went through, what they believed, and how they lived, as well as being fun to read. I haven't yet read the sequel, Forged in Fire, but I hope it is just as good.
4. Howard's End (1914) by E.M Forster
Recommended by Elspeth Nicholson:
I studied Howard's End by E.M. Forster many years ago and was told to note that Mrs Wilcox, who is in a way the moving force behind everything, is a Quaker. At the time, I had no idea what that meant as I had had no contact with Quakers, but presumed from her example that they were unmaterialistic, listening folk who prized love above money and had a way of achieving their goal by quiet determination.
5. Things A Bright Girl Can Do (2017) by Sally Nicholls
Recommended by Chloe Scaling:
Sally Nicholls' young adult historical novel tells the story of three girls growing up in London, spanning four crucial years of British history, 1914-1918. Despite being from very different walks of life, Evelyn, May and Nell are all affected by both the First World War and the suffrage movement. Sally Nicholls happens to be a Quaker author, and May, the middle-class vegetarian character, is a Quaker too.
Things A Bright Girl Can Do deals with war and peace, feminism, class and queer relationships in early 20th century. As a 22-year-old Quaker, I found it a thoroughly enjoyable read, though devastating at times. I highly recommend it!