Average read time: 4 minutes
At the interface of interfaith
Lynda Williams reflects on her experience of being at the interface between faiths.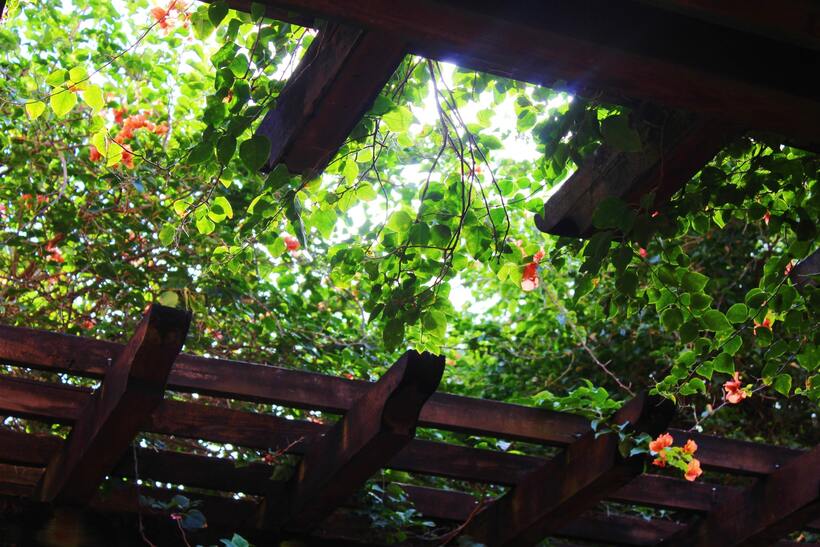 For people of faith, their faith is usually experienced as a precious lens on life and the vehicle through which they know the Eternal. Faith is that open doorway to the Divine through which we witness the ultimate truth of Being.
The interface between faiths is a fascinating place to be. We get glimpses through the doorways of other paths and practices and if our minds and hearts are open we may get the opportunity to see into their experiences of the Divine. It is at that deep level that the doorway itself and that sense of separation can melt away.
Being at the interface of faith
However as the interface between people can be rosy or prickly with conflict, so too the interface between faiths can be joyous or the place where tricky stuff emerges to be faced. Differences can harden becoming barriers between faiths. Even though we might think we are tolerant of other faiths, when their beliefs or structures differ, difficulties ensue when others are led to actions in the world with which we disagree. So how do we move from tolerance to total acceptance of other faiths? How do we meet in a place of learning from each other? It is at that interface of faith that we can stand still, accept and face the difficulties. This is the value of being at the interface of interfaith.
I have never considered myself to be a committee person, yet being on the Quaker Committee for Christian and Interfaith Relations (QCCIR) has been such a valuable experience for me personally. One of the roles of members of QCCIR is to sit on national Christian and Interfaith bodies, representing Quakers. To me, it seems that each time one of us sits at a meeting with representatives of other faiths and denominations at the interface, then we are pressing the 'accept' button and validating those other paths to the Divine. We make the underlying connections that will clear the road when inevitably difficulties emerge creating blockages on the road.
Living well together
One of the committees I sit on, representing Quakers at the national level, is the Inter Faith Network (IFN). In recent years they have widened the scope of their membership to include communities of belief, such as the Federation of Pagans and the Druid Network, accepting that they too are part of the mission of finding ways to live well together in society.
At these meetings we hear painful stories about the rise in antisemitism, Islamophobia and attacks on Sufi places of worship, as well as hopeful stories of local community responses. It is nurturing to sit and work with those promoting harmony and good relations in contrast to the sensational way incidents between faith communities can be misrepresented in media reports.
The IFN sits at another interface between faith communities and the governments of the UK. Government ministers regularly come to the meetings to discuss the impact of new or potential legislation on different faith communities. Over the last six months there have been many extra meetings – on Zoom of course – as faith groups were affected in different ways by the measures taken to restrict the spread of Covid-19.
Responding to the pandemic
The challenges faced around meeting together for worship and around death and burial threw up many unexpected difficulties for faith groups. The interface became an excellent way of sharing, understanding and, in some cases, of the Government listening and taking extra measures to enable faith communities to continue practising their faiths with reasonable adjustments.
With the requirement to provide sanitisers containing alcohol at places of worship, discussion through the Inter Faith Network meant that Hindus could raise concerns about a potential requirement for alcohol-based sanitisers, when alcohol is not permitted in Hindu temples. It provoked some interesting discussion and it was good to see subsequent guidance for places of worship suggesting soap and water or sanitiser be available.
Interfaith Week
Inter Faith Week this year runs from 8–15 November. It is a chance to explore that interface of Interfaith which to me is a spinning diamond with the different aspects of the Divine seen through the lens of the different faiths; a mesmerising reflection of the ultimate unitive Light.
Always a time of celebrations, this year is no different with hundreds of activities across the country celebrating our many communities of faith. Do check it out as many faiths will be offering online visits to their places of worship with lots of wonderful opportunities to engage and enjoy.
Interfaith Week runs from Sunday 8 November until Sunday 15 November. You can find details of events at www.interfaithweek.org and scottishinterfaithweek.org.
Find out more about the work of the Quaker Committee for Christian & Interfaith Relations