Yearly Meeting focuses on living out Quaker faith
Registrations are flooding in for Yearly Meeting 2016 as around one thousand Quakers head to London next month for four days of work and worship.
Yearly Meeting runs from 27 to 30 May in Friends House (opposite Euston Station) and focuses on "Living out our faith in the world. Are we ready to meet the challenge?" Listening to stories of experience, recognising and responding to the promptings of the Spirit and wisely using gifts to work with others to tackle the causes of injustice and inequality.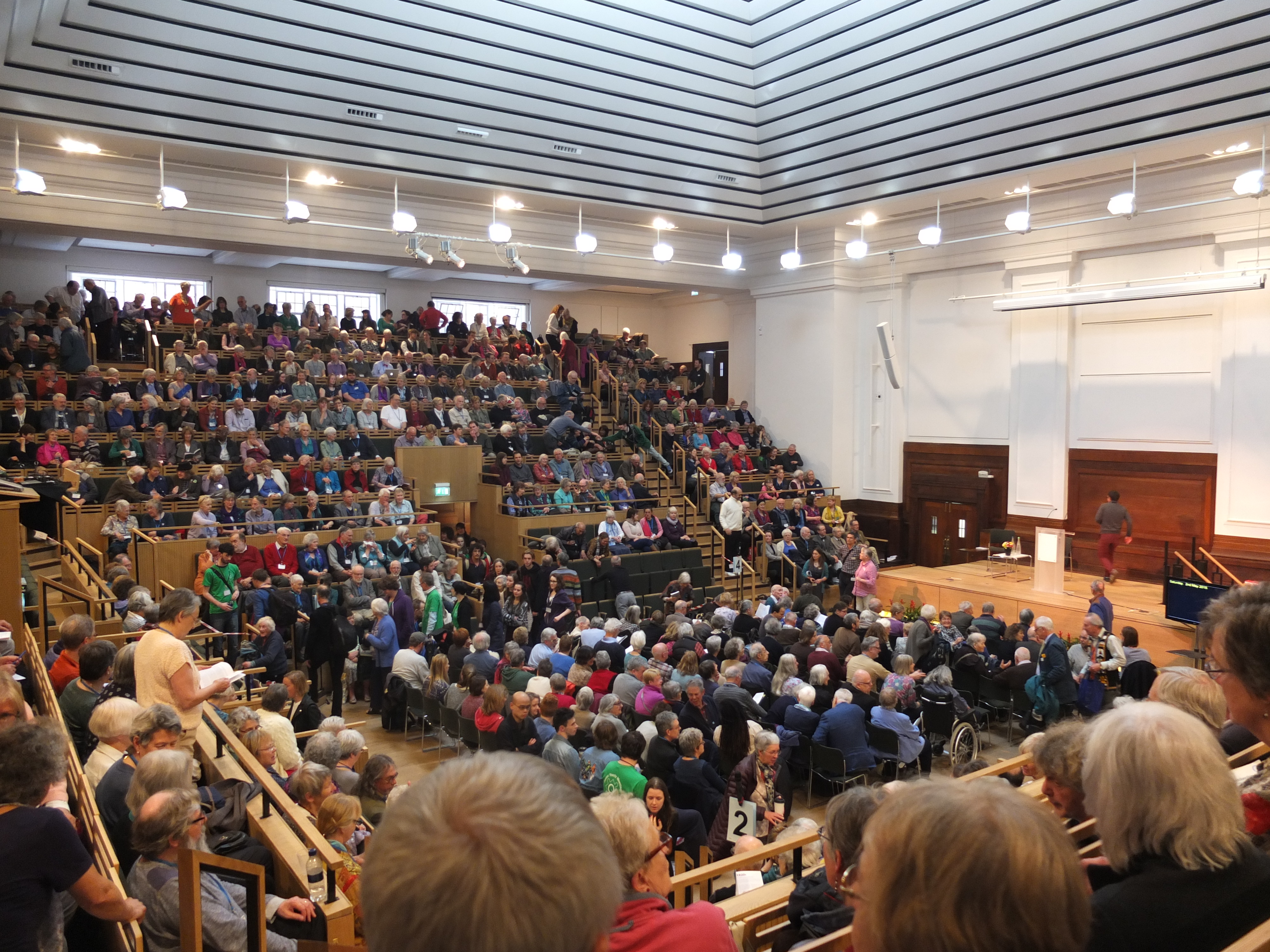 In a move to make Yearly Meeting more sustainable, Quakers are encouraged to register intention to attend. This is proving helpful as more and more are eager to be there. Registration will help with practical arrangements, such as printing the right number of documents and will avoid food waste from over catering.
There will be imaginative programmes for more than one hundred young people, from babies to teenagers.

Online resources enable shared spiritual preparation for Yearly Meeting.
Follow on www.facebook.com/bymevent and #YM2016
[QUOTE-START]
We are all activists and we are all worshippers. Our worship and action spring from the same spiritual source. The light not only illumines us but pushes us to seek change.

- BYM 2015 minute 36
[QUOTE-END]
As well as worship and work there are associated events traditionally held around Yearly Meeting:
Friday 27 May 12.30 to 2.00pm, under the auspices of Quaker Socialist Society, The Salter Lecture: Red Flag over Bermondsey – The Ada Salter story, a play written and performed by Lynne Morris.
Saturday 28 May 7.00pm to 8.30pm, Swarthmore Lecture about Quaker peace building in East Africa, given by Cécile Nyiramana and Esther Mombo. The lecture is overseen and supported by the Swarthmore Lecture Committee, which is appointed by the trustees of Woodbrooke Quaker Study Centre.