Yearly Meeting to focus on faith, community and action
Quakers in Britain's annual gathering will take place on 27–30 May 2022 with a focus on 'faith, community and action'.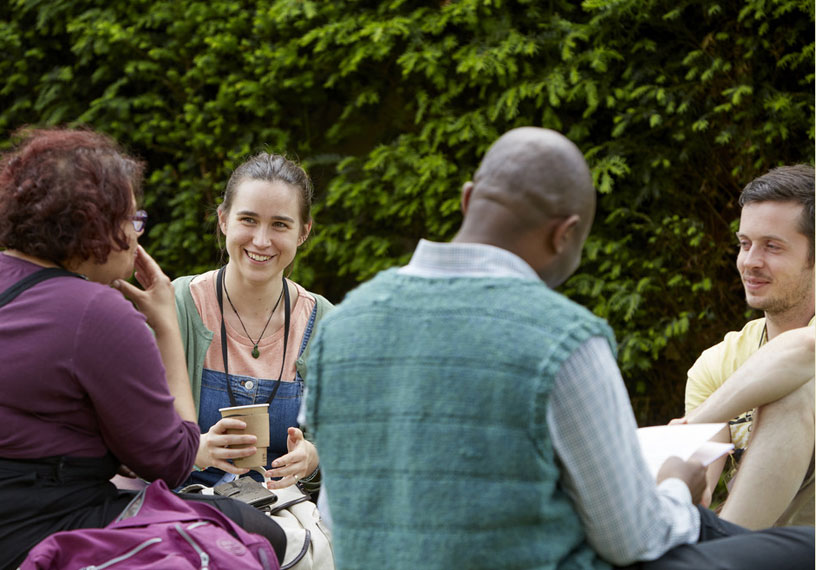 Yearly Meeting is a chance for Quakers to worship, listen and learn together. It's where Quakers make important decisions together about the issues in focus for the coming year.
Yearly Meeting will open on Saturday 21 May with a range of online preparatory events over the following week. Formal business sessions will be held on 27–30 May. This year Yearly Meeting sessions will be blended. Some Quakers will take part online, while others will attend in person at Friends House in London.
For youth, children and families there will be in-person events suitable for different ages, and some online opportunities.
Yearly Meeting's theme will be 'faith, community and action' and will address three big questions:
Faith: How do we experience worship, community and witness?
Community: How can we build Quaker communities that respond to challenges and put faith into action?
Action: How can we transform thinking and action in Quaker communities and wider society?
On Sunday 29 May there will be All Together Worship, a huge meeting for worship, happening all over Britain, at Friends House, in meeting houses and in homes.
The 2022 Swarthmore Lecture will take place during Yearly Meeting. The speaker will be Helen Minnis, a member of Glasgow Meeting and Professor of Child and Adolescent Psychiatry at the University of Glasgow. Helen will speak from her experience as a scientist and a Quaker, addressing issues of white privilege within the Quaker movement and scientific community. Helen and Woodbrooke, the Quaker study centre which organises the annual lecture, see this as part of the ongoing conversation within Quakers in Britain and worldwide about becoming an anti-racist church.
Booking for Yearly Meeting will open on 10 February. All places should be booked in advance. Keep an eye out for updates in Quake! and on our website.