White poppies and remembrance
In the run up to Remembrance Day Quakers, along with many others, will be wearing white poppies. Some choose to wear both red and white poppies.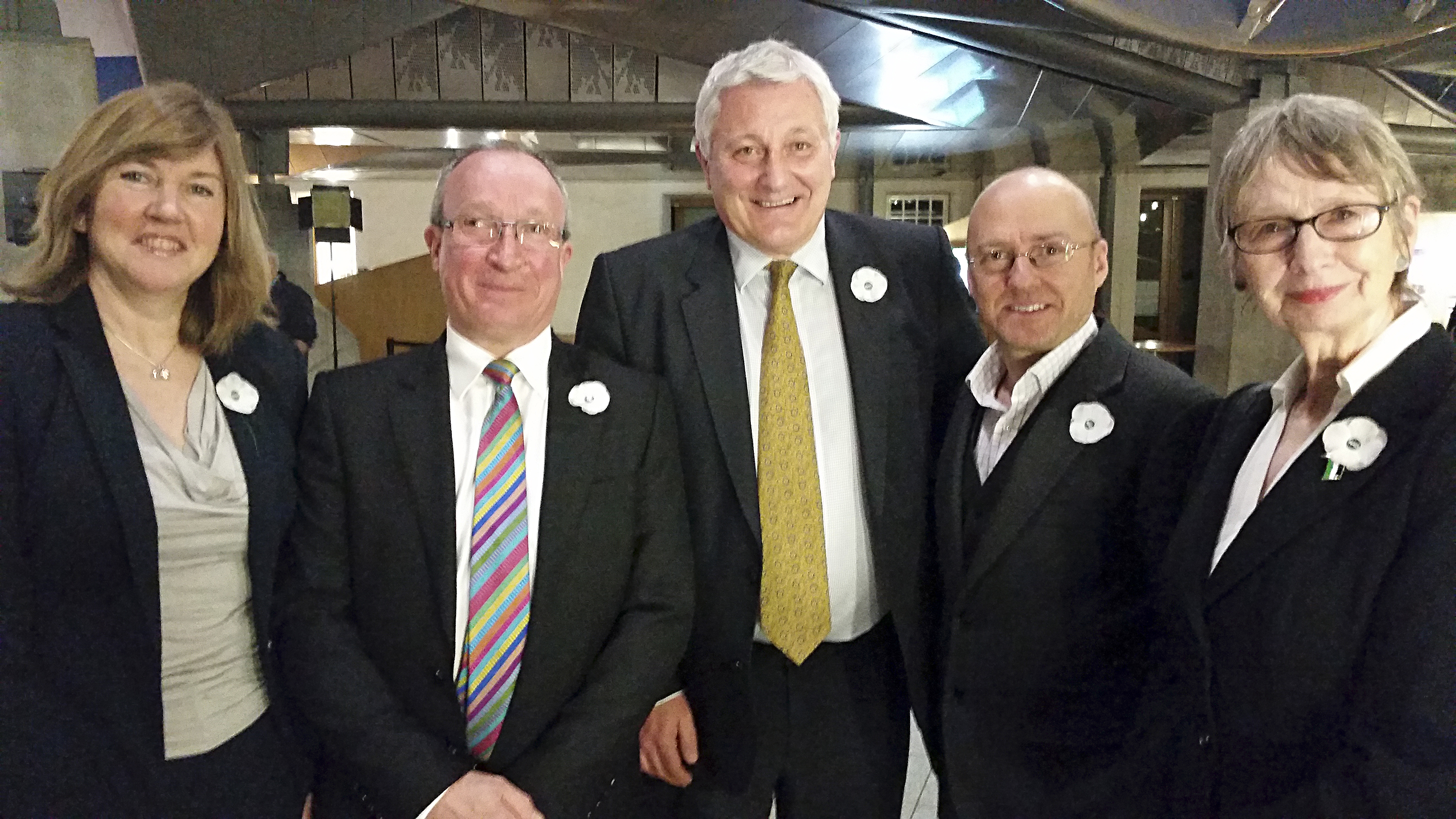 What does the white poppy mean?
The white poppy is a symbol of remembrance. It explicitly says "No more wars. No more killing. Let us work for peace." It was introduced by the Women's Cooperative Guild in 1933. Each year more and more people wear white poppies.
White poppies in Scotland
This year Quakers of General Meeting for Scotland – with Women's International League for Peace and Freedom and the Edinburgh Justice and Peace Centre – have sent 188 white poppies to all 129 MSPs in the Scottish Parliament and 59 to all Scottish MPs in Westminster.
Elizabeth Allen of Quakers General Meeting for Scotland explained: "At this time of remembrance, we sent a white poppy to our MPs and MSPs encouraging them to reflect on the dignity and worth of all people who lost their lives as a consequence of war."
[QUOTE-START]
These white poppies are tokens of our hope and vision that in Scotland we might work together to help build a sustainable peace where relationships between communities and nations are based on justice and respect, rather than military might.

- Elizabeth Allen
[QUOTE-END]
Where can I buy a white poppy?
The Peace Pledge Union makes and distributes white poppies. You can also buy a white poppy in person from Friends House in London, Edinburgh Quaker Meeting House.
Some Quakers will choose to wear both a red and a white poppy, feeling that remembers all the victims of wars without offending those who may be mourning the loss of loved ones. Some choose to wear neither. Many find a white poppy prompts conversation around war, peace, remembrance and hope.