Time for Quakers to tackle racism
Racism exists among Quakers in Britain and must be tackled at all levels, individually, in their committees and structures and in the church, say their Trustees whose proposals will be discussed next month.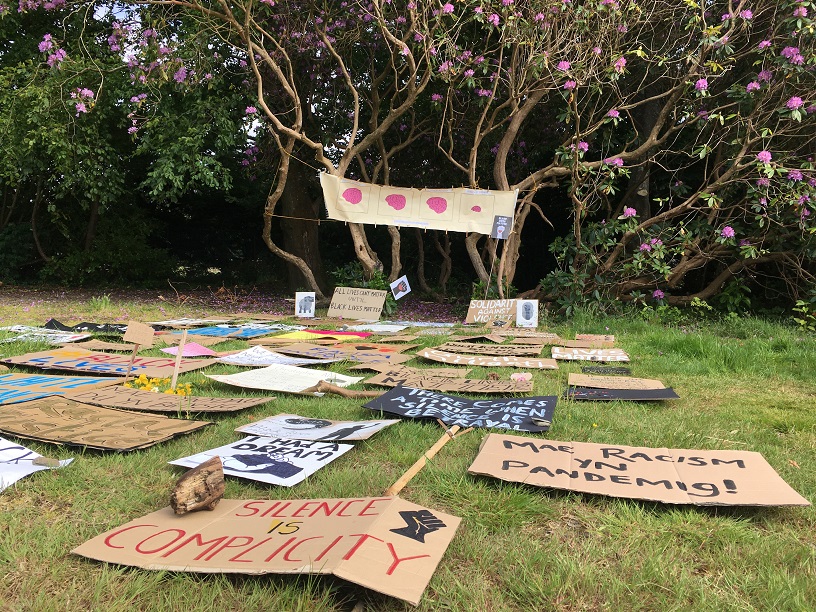 Although Quaker commitment to racial equality and racial justice is well recorded, there has been little focus on this in recent years and some language (in minutes and other writings) is outdated.
Acknowledging and addressing racism is a spiritual imperative of this time. During this summer issues of racism have come into sharp focus in public life. The killing of George Floyd by police officers in the United States led to widespread protests both there and around the world, and the Black Lives Matter movement came to the fore.
Meanwhile, Quakers have been responding to racism. Meeting for Sufferings, the standing representative body for British Quakers, is exploring the barriers to inclusion and diversity in Quaker structures. Some programmes like Sanctuary Everywhere and national diversity and inclusion gatherings, are working with allies on race issues.
[QUOTE-START]
It is time for Trustees to show visible leadership on this issue

- Graham Torr, Assistant Clerk to Trustees
[QUOTE-END]
Key questions are being considered. For instance, might a room in Friends House currently named after William Penn be renamed? He was a significant Quaker in the 17th century, a pacifist and human rights advocate. He spent time in prison for his faith – and he owned enslaved people. Quakers today are working to understand how early Friends reconciled their Quaker values with benefitting from the barbaric slave trade. Considering renaming the room acknowledges that understanding evolves.
Next steps for this focus on racism might include such areas as education and training, being accountable, becoming an anti-racist employer, ensuring anti-racism is built into the design of all programmes and activities for Quakers in Britain, and continuing to support work with Quaker meetings and communities on diversity and inclusion as a priority.
Edwina Peart, Inclusion and Diversity Coordinator for Quakers in Britain, ran an event this week which posed the question, "Should Quakers apologise for their role in the Atlantic slave trade?" Edwina Peart said, "I think this is an important moment, nationally and globally and there is an appetite, spiritually and politically for discussion and learning on the issue of racial inequality. The question provides a way in to exploring the roots of institutional racism."
Graham Torr, Assistant Clerk to Trustees for Britain Yearly Meeting (the formal name for Quakers in Britain) said, "It is time for Trustees to show visible leadership on this issue – within BYM and more widely – and to be publically accountable for what we do".