Remembering Hiroshima and Nagasaki
Around the world this week, ceremonies will mark the anniversaries of the first atomic bombs dropped in Japan in 1945. Quakers will be among those remembering lives lost.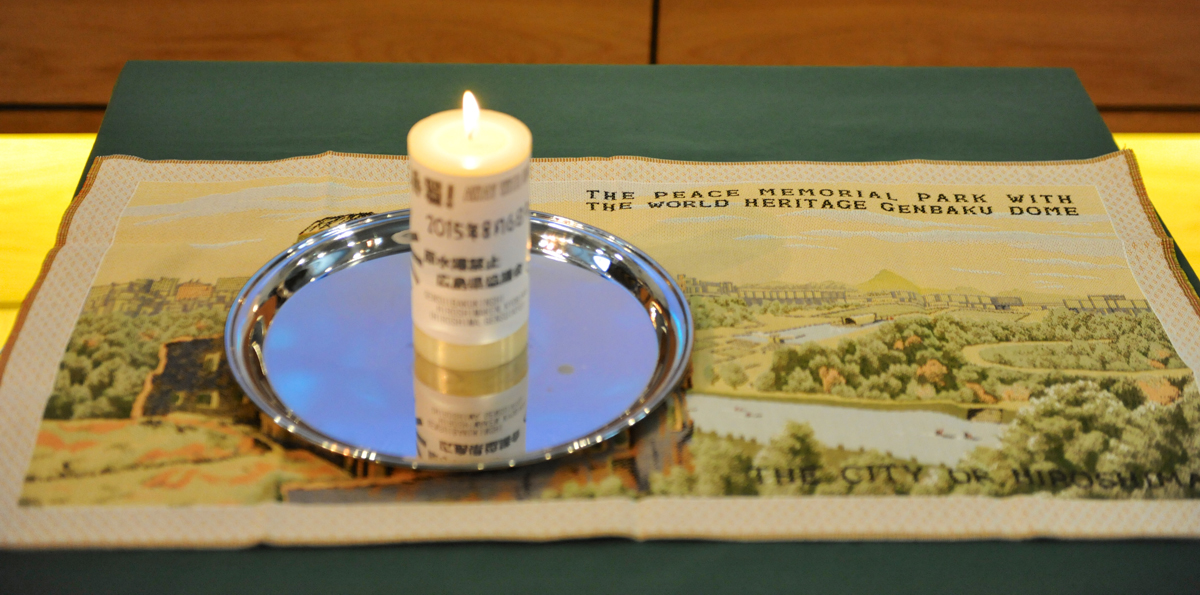 6 August and 9 August will be the 73rd anniversary of the atomic weapon attacks on the Japanese cities of Hiroshima and Nagasaki, which led to the direct and longer-term deaths of more than 220,000 people in the two cities.

Survivors speak of the moment they saw a flash. One said it was "like the sun was falling on my head." Then there was panic as the cities began to burn.
In Scotland, Perth Quaker Meeting will walk from the peace pole outside St Ninian's Cathedral (assemble 2:15pm for a 2:30pm start) to the peace pole in Rodney Gardens, taking in also the peace pole outside St John's Episcopal Church in the city. All welcome to spend a short time doing peace dances.
In Cardiff, memorial events to Hiroshima and Nagasaki will take place at the National Eisteddfod taking place this year at Cardiff Bay.
In London, the Mayor of Camden will open the capital's annual memorial ceremony being held in Tavistock Square at noon.
Sahdya Darr, Peace and Disarmament Coordinator for Quakers in Britain says it is crucial that we remember the devastating consequences of Hiroshima and Nagasaki. "Countless people are still living with the effects today. Their suffering must motivate us to lobby the UK government to sign the nuclear ban treaty."
In this animated short film, If You Love This Planet, Hiroshima survivor Setsuko Thurlow reads her passionate call to action, on the day that the Treaty on the Prohibition of Nuclear Weapons was adopted at the United Nations.