Quakers take action against military drones
In national Quaker Week, Quakers in Britain are protesting against the use of military drones. Saying that all life is sacred, Quakers hold that drones devalue human life and undermine international law.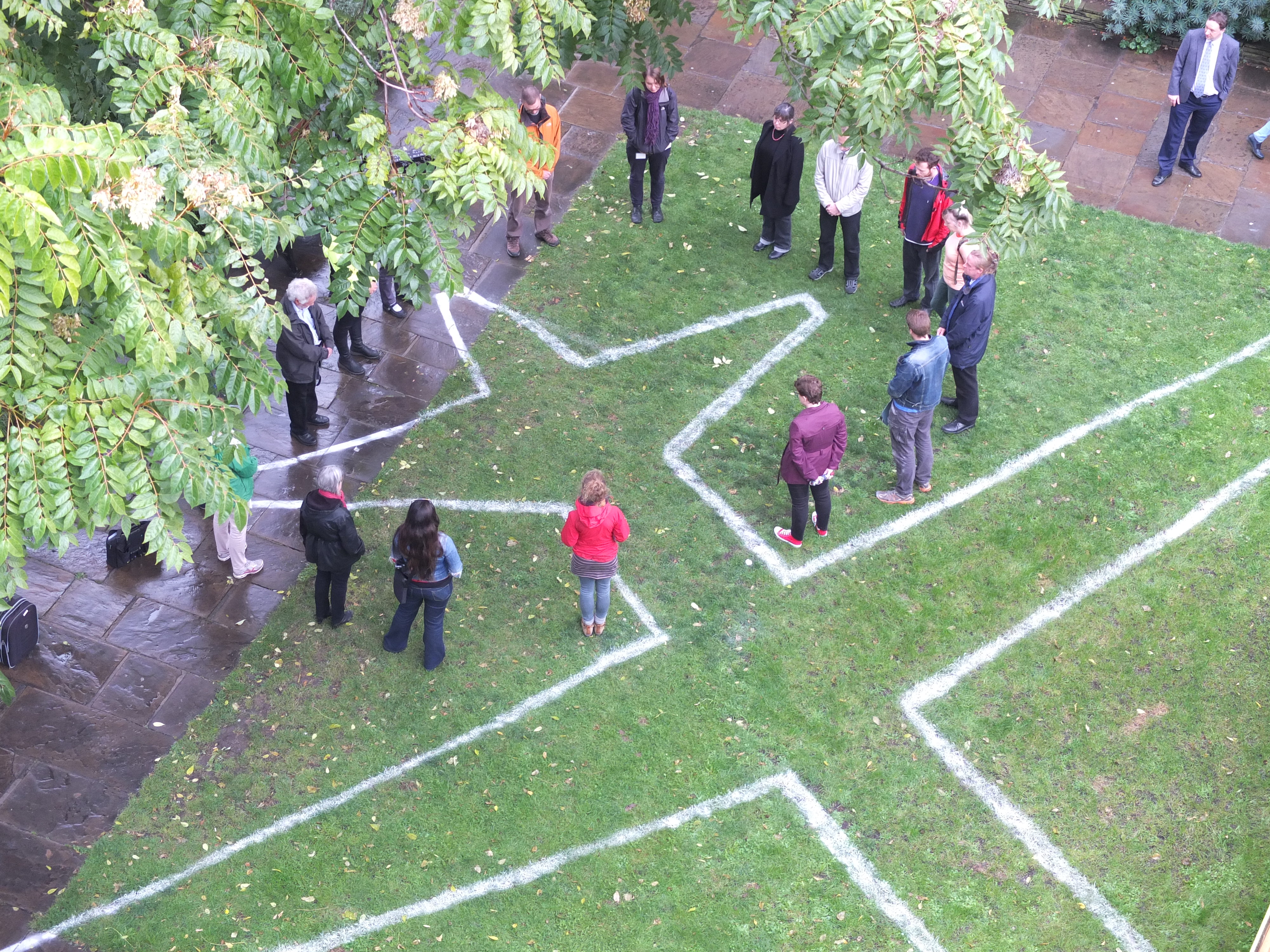 Military drones are remote controlled aircraft with no people on board. Royal Air Force pilots have flown armed drones in Afghanistan, Libya, Iraq and Syria.
Quakers from around the country will be heading to the base for a demonstration, Scones not Drones! organised by Drones Campaign Network. Young Quakers from Sheffield local meeting will be there.
On Monday 5 October, Quakers will hold a meeting for worship by a 'drone shadow', a simple art installation, in the garden of Friends House, opposite Euston station, central offices of Quakers in Britain.
Sam Walton, Peace and Disarmament programme manager for Quakers in Britain, says: "Believing that peace between people and nations cannot be furthered by military might, Quakers oppose the use of drones as an instrument of violence.
"Quakers in Britain are alarmed by the proliferation of military drones and the resulting deaths and civilian casualties," he continues. "We remind the international community that through their unrestricted use, armed drones undermine international law."
[QUOTE-START]
By causing devastation around the world, drones lead to fear, bitterness and further violence. In cheapening killing, armed drones cheapen human life.

- Sam Walton
[QUOTE-END]
Quakers are working with others to produce peace education resources on drones, including an animation. Fly Kites Not Drones was inspired by Afghan children who love clear blue skies for flying kites – the same clear skies which are perfect for drone warfare.
Protesting against drones is one of many ways Quakers will be sharing their faith in Quaker Week, now in its ninth year.