Quakers speak out on Policing Bill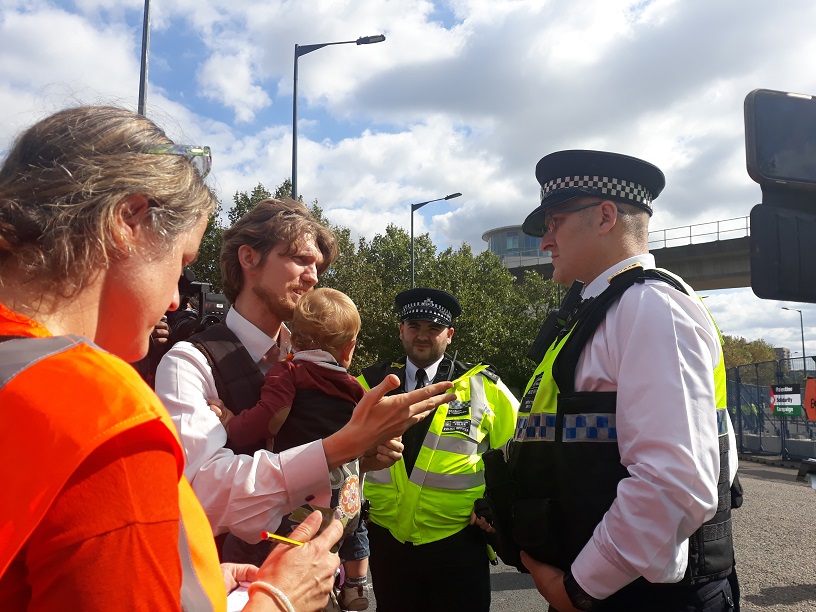 Quakers in Britain are on the steering committee for an alliance of groups campaigning against Part 3 (protest) and Part 4 (trespass) of the bill. The other members of the steering committee are: Bond; Friends, Families and Travellers; Friends of the Earth; and Liberty.
The bill has passed through its Commons stages without any significant changes to parts 3 and 4. Peers will debate it in the House of Lords for the first time on Tuesday 14 September. Quakers in Britain and the other members of the alliance have briefed Peers ahead of the debate and will continue lobbying for amendments. Read our briefing for Peers (PDF).
Quakers are particularly concerned about the ways in which the bill would restrict the right to protest, and its impact on marginalised groups such as Gypsies and Travellers. Read our briefing for Quakers (Word).
Oliver Robertson, Head of Witness and Worship at Quakers in Britain, said:
"Protest is vital to Quakers because it's one of the ways we put our faith into action. We speak out when our conscience tells us we cannot stay silent on injustice in the world. We hope that the diversity of organisations signing this joint open letter will convince the government to rethink its plans as the bill continues its passage through parliament. We uphold all those who would be negatively affected by this undemocratic bill, including People of Colour and the Gypsy and Traveller community."