Quakers respond to budget 2021
The budget 2021 contains some welcome announcements, but will not deliver a green and just recovery from Covid-19.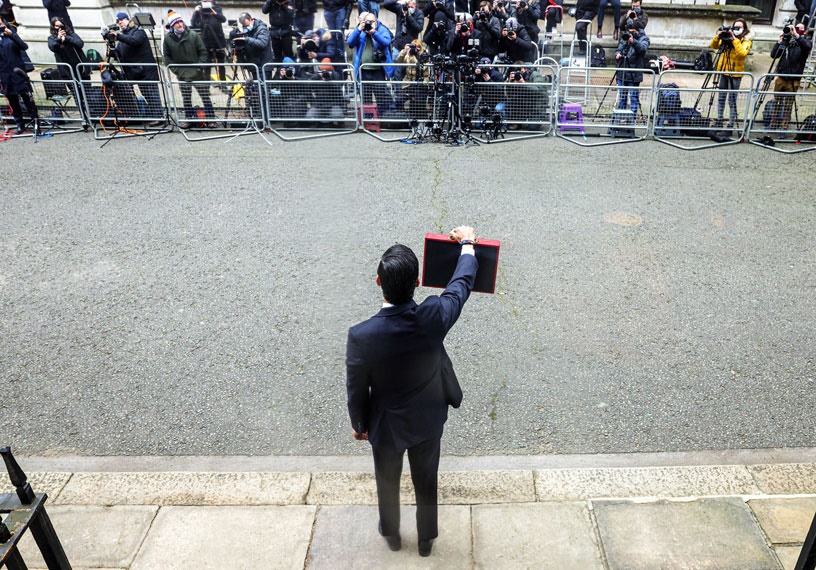 Quakers in Britain called for measures to tackle the climate crisis and inequality in their representation to the budget(PDF). They asked the government to stop investing in fossil fuels, weapons and new prison places, and divert this money to the climate, public services, peacebuilding and transformative justice.
Quakers in Britain welcome announcements in the budget such as a new green mandate for the Bank of England and new investment for green infrastructure. But the budget lacks an overall vision for a greener and fairer economy.
At a time when so many people, small businesses and community organisations are struggling for survival, we need far bolder actions and bigger investment from the Chancellor.
The government urgently needs a far-reaching climate plan with concrete actions and real investment in green jobs, public services and climate justice. Fossil fuel usage must be phased out and the government must stop funding fossil fuel projects in the UK and abroad. Support for businesses must be conditional on protecting jobs and decarbonising.
Juliet Prager, Deputy Recording Clerk of Quakers in Britain said:
"Quaker faith is rooted in equality, peace and sustainability. The pandemic has brought these issues into sharp focus. We shared our suggestions on how to achieve these aims in our representation to the budget. While we welcome some measures announced today, we are disappointed that the government failed to put a green and just recovery at the heart of the budget. We will continue to work with people and organisations across the political spectrum to try bring about positive change."
Read about Quakers' six principles for a green and just recovery.