Quakers join National Day of Reflection
Quakers are among many religious leaders inviting the public to join them on Tuesday 23 March in a national day to remember those who have died from any cause during the pandemic and to show support for everyone who has been bereaved.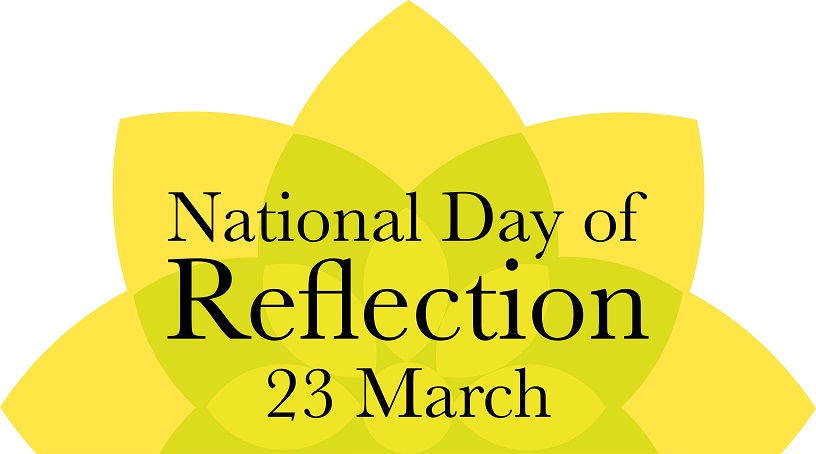 The National #DayOfReflection is led by the charity Marie Curie and supported by the Together Coalition. More than 200 organisations are already behind the National Day of Reflection. Paul Parker, Recording Clerk for Quakers in Britain is among 82 prominent leaders from religious groups including the Buddhist Society, British Sikh Nurses, Professional Women of Faith, Catholic Union, the Islamic Society of Britain, the Church of England, Commonwealth Jewish Council and Interfaith Matters, who have signed an open letter backing the day.
On Tuesday 23 March, a nationwide minute of silence at 12 noon will be followed by bells tolling at 12:01 and prominent buildings and iconic landmarks will light up at 8pm across the UK .Community-led initiatives, including choirs, special services, lantern lighting, will bring people together – in line with social distancing rules. The Good Grief Festival will lead free online talks and conversations.
Follow #DayofReflection
Full Letter – signed by 82 religious leaders
When we think of death, we think about faces we won't see again, voices we won't hear, people we will miss. We think of our own losses and grief. But during this crisis we have become used to talking about death through numbers.
[QUOTE-START]
While the numbers help us understand the scale of what we are experiencing collectively, they give us no understanding of the depth and meaning of each loss.

- Religious leaders' letter
[QUOTE-END]
The scale of our losses make that understandable - but for each individual death there is a circle of grief and loss. Over 125,000* people have died over the last year with Covid -19 and in all 650,000 people have died during this period. Each and every one will have loved ones, colleagues, friends and families grieving for their loss. While the numbers help us understand the scale of what we are experiencing collectively, they give us no understanding of the depth and meaning of each loss.
The grief felt by so many - no matter what the cause - has been made even harder to bear by our inability to grieve and celebrate a life collectively.
For many they have not been able to be there with those they loved and cared for at the end of their lives. We haven't been able to comfort with a hug or mark a death with the full rituals of our cultures and faiths.
As faith leaders we know how important the ability to grieve properly is and how high the cost will be of our inability to do that. While we can't turn back time, we can build opportunities to mourn as a nation. That's why this Tuesday (23 March) – on the anniversary of the first lock down – we are asking the nation to join us in doing two things. To take a minute to reflect by taking part in the nationwide silence at noon, and then take a moment to connect; to reach out to someone you know is grieving and who might like your support.
Each person we remember on this Day is special, loved by us and by God. We can't fully take away the pain felt over the last year, but we can take a moment to reflect and to connect with others to remind ourselves that we are there for each other.