Quakers join crucial lobby on Trident
Quakers around Britain are lobbying their Members of Parliament today ahead of a crucial vote on 18 July on whether to replace all four Trident submarines, which carry the UK's nuclear weapons system.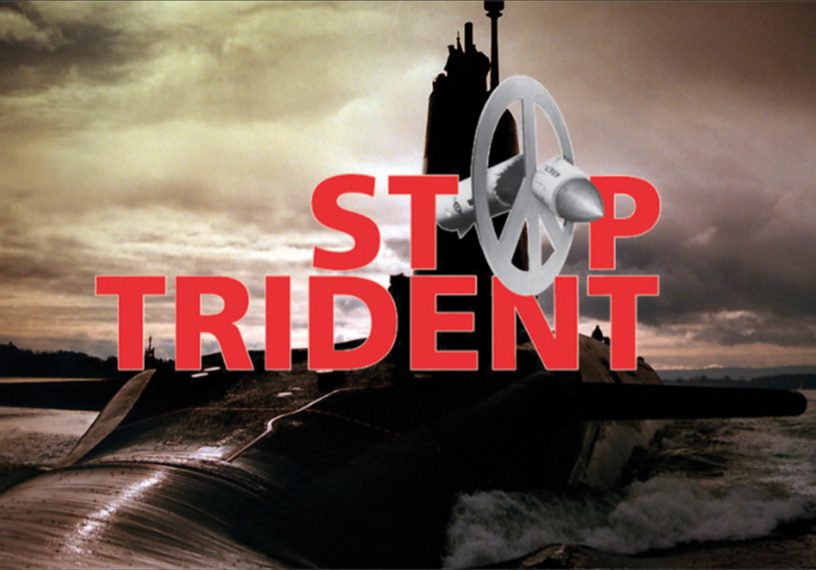 In partnership with the Campaign for Nuclear Disarmament and twenty other national organisations, Quakers will be attending a mass lobby of MPs in the Westminster Parliament.
Quakers have long opposed nuclear weapons. In 1955, Quakers' representative body said: "To rely on the possession of nuclear weapons as a deterrent is faithless: to use them is a sin".
Speaking out against Trident (offsite link) together with the Baptist Union of Great Britain, the Church of Scotland, the Methodist Church and the United Reformed Church, Quakers in Britain today said the proposals to renew the Trident nuclear weapons system are "unwarranted" and "unethical". Paul Parker, Recording Clerk said, "We see something of God in everyone and seek to love our neighbours as ourselves. A teaching which is present in many religions. This means we cannot threaten others with weapons of mass destruction. We will build a more secure future by modelling in our own actions the behaviour that we ask of others."
[QUOTE-START]
We will build a more secure future by modelling in our own actions the behaviour that we ask of others.

- Paul Parker
[QUOTE-END]
Young Quakers have joined a collection of youth and student groups, including the Student Christian Movement in a letter calling on the British Government to scrap plans to replace the Trident nuclear programme (offsite link).
The young Quaker group, Young Friends General Meeting (YFGM) said, "We believe that renewing Trident would be a step back from the pursuit of a peaceful world, and, in its destructiveness, disregards that of God in every person. We feel that the UK's resources should go into something that sustains life, rather than destroys it. We urge the government not to recommission Trident and to focus on peaceful approaches to national security and conflict resolution."