Quakers call on government to honour international climate finance pledge
Quakers have joined more than 70 other organisations in writing to Prime Minister Rishi Sunak to demand the government reverse its climate finance changes.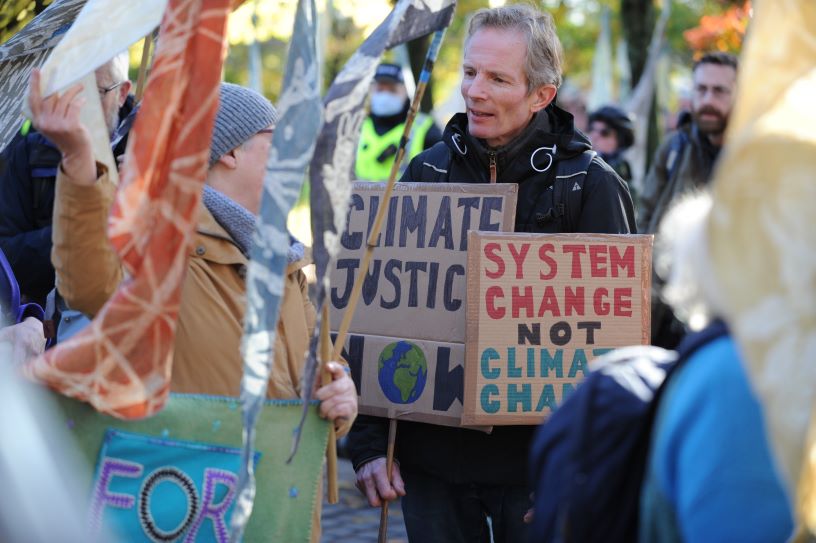 This week's letter calls on the government to honour its promise to provide £11.6bn over five years in international climate finance to developing countries made vulnerable to climate change.
This follows a ministerial statement on 17 October which showed that the UK is now counting spending that did not qualify previously as international climate finance.
Instead of living up to the UK's historical responsibilities for the climate crisis and keeping the UK's promises the ministerial statement is "just an exercise in creative accounting," signatories including Oxfam, CAFOD and WWF wrote.
The move fractures the UK's reputation as a trusted partner to lower income countries and risks a global race to the bottom on climate finance, they added.
Oxfam estimates the UK could have raised more than £11.6bn in the last year alone by taxing fossil fuel producers and frequent and luxury flyers, and redirecting fossil fuel producer subsidies.
A system that fairly taxes extreme wealth could have contributed a further £10.48bn last year.
Quakers maintain that peace and sustainability can only be reached by ceasing finance of oil and gas, and by contributing instead to the global response to climate breakdown.
They recognise that peacebuilding must sit alongside financing in our response to climate breakdown so that we design climate finance and action in a way that is conflict sensitive and based on human rights.
As part of this work, Quakers in Britain have signed two other public statements recently. These are:
A set of peace policy recommendations for COP28, to be held in the United Arab Emirates from 30 November to 12 December. Others among the 37 signatories include Oxfam and Doctors for Planetary Health.
A call on the UK government as an Organisation for Economic Co-operation and Development (OECD) member to stop financially supporting oil and gas extraction. Sign a petition here.
Paul Parker, recording clerk of Quakers in Britain, said: "Quakers believe the earth was gifted to its inhabitants. It is important that we help steward the earth and tend to it with love, care and respect.
"As the poorest communities in the world bear the brunt of a climate crisis caused by wealthy polluters, we are called to act alongside those who are suffering."