Quakers call for debt relief for countries hit by climate chaos
Quakers in Britain have co-authored a letter published in The Times today, calling for finance and debt relief for global south countries hit by climate-related disasters.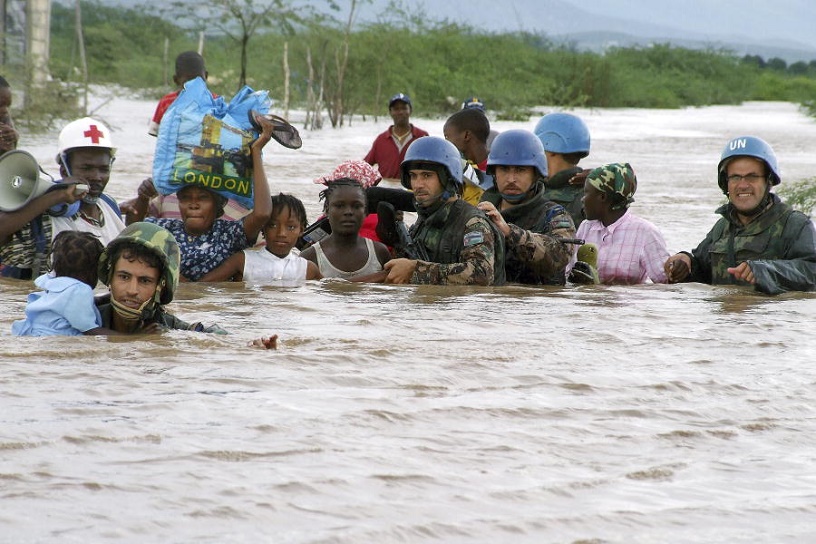 The letter, published in The Times (paywalled) was signed by nine representatives of British churches. It points out that there is currently no international agreement on how finance for this loss and damage should be provided, meaning the countries that have done least to cause the climate crisis are left to bear the burden themselves.
It calls for the COP25 climate negotiations, which start on Monday in Madrid, to "include and listen to communities in the global south, for whom climate issues are matters of life and death".
[QUOTE-START]
People in the poorest countries deal with the devastation caused by rich countries' failures. This is a moral outrage.

– Oliver Robertson, Quakers in Britain
[QUOTE-END]
Today also sees the launch of an open letter signed by more than 150 organisations, including Quakers in Britain, making a similar call for a climate disaster fund to support communities hit by the climate crisis. The Warsaw International Mechanism for Loss and Damage (WIM), is being reviewed at COP25.
The WIM was established in 2013 to support vulnerable countries already experiencing extreme and slow onset climate disasters, such as flooding, droughts and rising sea levels. Six years on, the WIM has failed to agree how finance should be found.
The open letter calls for a disaster fund, financed by wealthy countries, and an interest-free moratorium on debt for poor countries experiencing climate disasters.
It notes that "[w]ithout finance to help countries cope with climate-induced loss and damage, the most vulnerable parts of the world will sink deeper into debt and poverty every time they are hit by climate disasters they did not cause."
Oliver Robertson, Head of Witness and Worship for Quakers in Britain, said: "The current international response to the climate crisis treats some lives as of more value than others, leaving people in the poorest countries to deal with the devastation caused by rich countries' failures. This is a moral outrage. Quakers believe all people are equal in the sight of God, and that belief requires us to speak out against such a monumental injustice.
"We are pleased that so many other churches have joined our call for funding and debt relief for countries suffering climate disasters.
"We hope that real progress on this will be made during the COP25 negotiations, and we hold in the Light all those working for an end to the stalemate."
View the letter in full as a PDF document here.