Quaker Gathering begins this week
Quakers in Britain's very first virtual Yearly Meeting Gathering is underway. Almost 1900 Quakers are registered for their lively summer festival of faith and fellowship, business and deep Quaker stillness.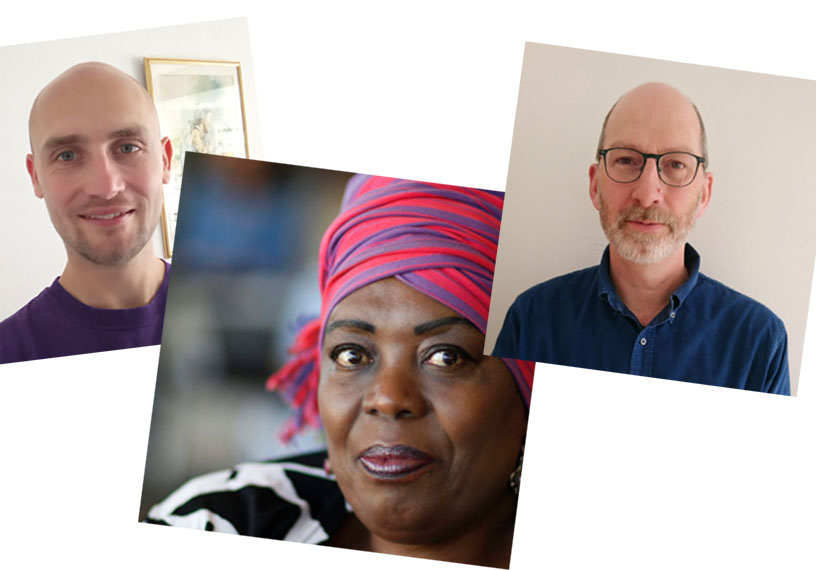 Not since 1668 has anything prevented Quakers coming together for their annual meeting. Gatherings are held every three years. This time, Covid-19 pandemic shifted the Gathering online.
Clare Scott Booth, clerk of the Gathering, summed up the anticipation. 'Yearly Meeting Gatherings are always packed full of so many different things to do, and this year is no exception. It's fantastic to see how many people have registered, and to hear about the different ways in which Friends are planning to engage with the Gathering activities and sessions, on their own and with their meetings. I'm really looking forward to seeing screens full of new and familiar faces as we gather together."
The Gathering runs until 8 August. Yearly Meeting will be in session on 30, 31 July and 1,6,7 and 8 August exploring the theme, "For our comfort and discomfort: living equality and truth in a time of crisis".
There is much to look forward to with activities for all ages.
Several key lectures will be delivered. First up is Nozizwe Madlala-Routledge. Read more on the Salter Lecture A Quaker, she was elected to South Africa's first democratic parliament and served as a pacifist Deputy Minister of Defence. As Deputy Minister of Health she was dismissed for speaking truth to power. Nozizwe Madlala-Routledge will give the annual Salter Lecture 2021: "Quaker values in South Africa's Struggle", on Saturday 24 July. The annual lecture is named after the pioneering Quaker Socialists, Ada and Alfred Salter.
On Monday 26 July, at 7.00pm Sam Donaldson will give the George Gorman Lecture, "Old Roots, New Routes". He describes himself as a coach, mindfulness mentor, poet and lover of courageous, compassionate conversations, who is passionate about the art of commoning.
On Saturday 31 July, at 7.00pm journalist Thomas Penny will give the annual Swarthmore Lecture 2021, "Kinder Ground: Creating Space for Truth".
Find out more and watch this lecture live at www.woodbrooke.org.uk/swarthmore
The Swarthmore Lecture generally takes place alongside Yearly Meeting of Quakers in Britain. The lecture is funded and organised by Woodbrooke, an international Quaker learning and research organisation

Thomas Penny's lecture will address truth in the era of fake news. He says, "It's important to create space to listen and understand – a cool sanctuary away from the easy answers of propaganda and the heat and hostility of so much political discussion. And it's something Quakers have a history of being able to do."
Thomas Penny has worked for 29 years as a journalist for local, national and international news organisations, most recently as a political correspondent based in Westminster. He is a member of Blackheath Quaker Meeting and has a decade of youthwork experience with young Quakers.
To be part of Yearly Meeting Gathering, Quakers are reminded they need to book a place on www.quaker.org.uk/ym /bookings and then follow an invitation to the YMG Planner in order to access any events and sessions.