Quaker Centre re-opens
Now the nationwide lockdown prompted by the COVID-19 pandemic is easing there can be a new start. In Friends House in London, that means a phased re-opening of the Quaker Centre, including the popular café, from Tuesday 1 September.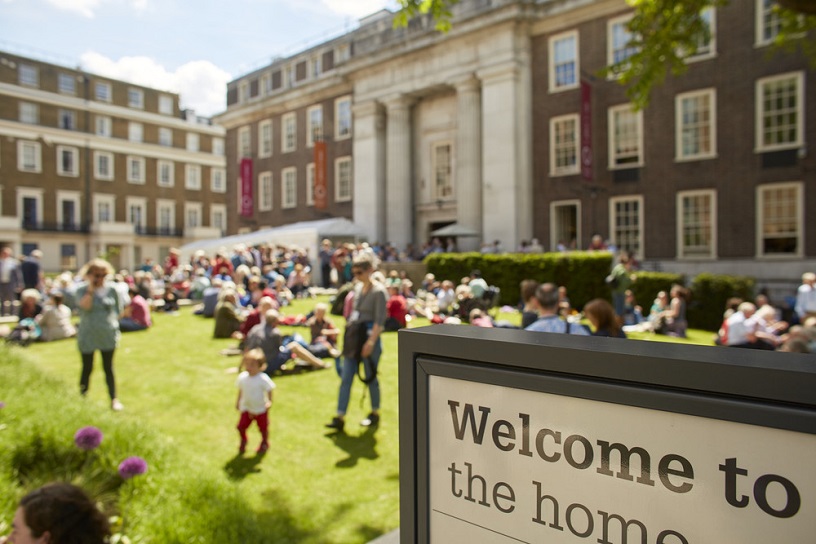 In compliance with government guidance on COVID-19, key measures and protocols are in place to keep customers, staff and community, safe and well.

Friends House (opposite Euston Station) closed in mid-March. While many staff have been working from home since then and will continue to do so, many have been furloughed.
The small staff team organising the re-opening have written, "The COVID-19 pandemic has affected the whole world and shifted our habits. It deeply impacted the very concepts of meeting and togetherness. As social distancing became the norm, we all discovered new rules for shopping, exercising, walking, etc. And it is only since lockdown has eased that we can slowly start to meet up again with our families and friends, while respecting a set of rules. This is "the new normal" and businesses will also have to adapt to it.
"Meetings, getting people together in one space, is at the heart of what we do. Adapting to COVID-19 restrictions and "the new normal" has been and will be a real challenge for us. This is why we have carefully thought about how to safely deliver events in our venue. We are confident that the new rules in place will ensure the safety and well-being of our customers and staff."
Read more on the preparations in Friends House COVID 19 Resource- Centre

Key dates
These dates may need to change, subject to government restrictions and other circumstances.
The Quaker Centre Café and Bookshop will be open from 8.00am to 3.00pm from 1 September and will be open weekdays only.
The restaurant remains closed.
Friends House will be open from 1 September for pre-booked conferences of under 30 delegates. Larger meetings will be possible when the government gives permission. A provisional date for that may be 1 October.
06 September, Friends House Quaker Meeting can hold Meeting for Worship in person. The worship space in the Quaker Centre remains closed.
The Library of the Society of Friends, in Friends House, will remain closed until 2021, in order to undertake development work to improve the accessibility of the collections in the future.
Swarthmoor Hall and Café are shut until March 2021, but the site is open for self-catering accommodation which can be booked via cottages.com only.
Quakers around Britain are adapting to new ways of being, "together but apart", their lives re-shaped by the COVID-19 restrictions. Quakers' simple form of worship translates well to the virtual world, providing new ways of meeting online for worship and for business. These adaptations are holding together those online, and those who have chosen to opt out of the technology, choosing to share in the stillness at home, knowing others are doing the same elsewhere.