Preparing for Yearly Meeting Gathering 2021
More than one thousand Quakers have booked their places for Yearly Meeting Gathering (YMG) next month, for time to share Quaker faith and fellowship.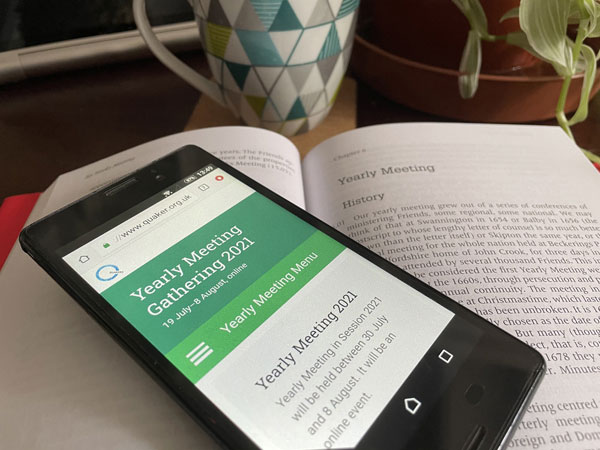 Yearly Meeting is a meeting for learning, inspiration and to be emboldened to put faith into action. It searches spiritual depths and refreshes spiritual lives. There will be a mixture of fellowship, business and deep Quaker stillness.
This time YMG has shifted online because of Covid-19 restrictions. The need to take care of each other means all events will be held virtually, including activities for Children & Families and Young People and Junior Yearly Meeting.
Yearly Meeting will be in session on 30, 31 July and 1, 6, 7 and 8 August. In addition, more than one hundred Fringe and theme-related events run from 19 July. Participants may choose what to attend.
Quakers are encouraged to come to Yearly Meeting with hearts and minds prepared. They will consider the theme "For our comfort and discomfort: living equality and truth in a time of crisis." Together they will engage with three concerns:
Anti-racism: our Quaker journey
Acknowledging and welcoming gender-diverse people
Faith-based action for climate justice
See www.quaker.org.uk/ym for
Spiritual preparation and to get involved
Booking a place – this is essential.
Once booked you will be given access to the YM Planner (for YM sessions, the Fringe and theme-related events.)