Migrants Day plea for justice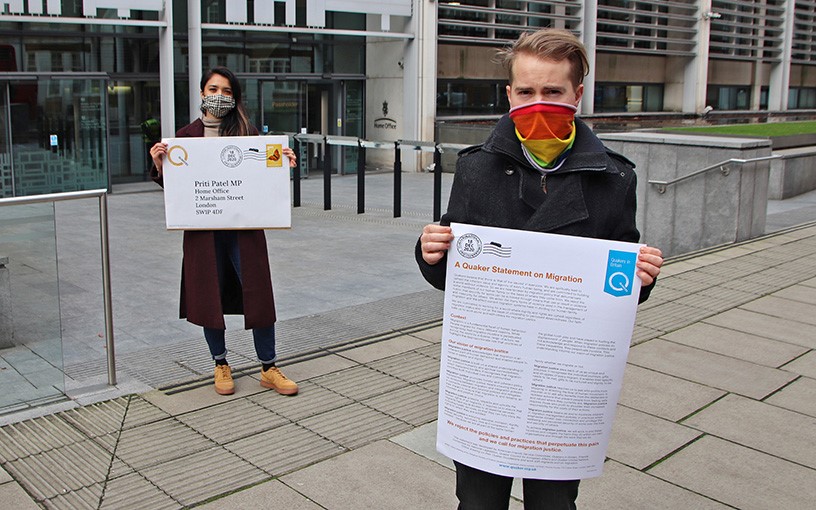 The core of the statement says: "Rooted in our belief that there is that of the sacred in everyone, our spiritual leading to uphold the inherent value and agency of every human being, and our commitment to building a world without violence, we are heartbroken by migration policy that dehumanises some members of our human family on the basis of where they come from. We reject the notion that security for some can be achieved through means that use or result in violence and insecurity for others. We abhor the many forms of violence used in the management of migration and the effect current migration systems have in dividing our human family.
"We are committed to working for a world where dignity and rights are upheld regardless of migration status and not on the basis of citizenship or perceived deservedness. Our faith calls us to work alone and with others for migration justice."
The full statement is here (PDF).
Meanwhile in London, Tatiana Garavito and Philip Wood, for Quakers in Britain, delivered the Quaker statement to the Home Office, for the attention of Secretary of State for the Home Department, Priti Patel. Quakers had been encouraged to write to MPs to outline consideration of urgent issues including a time limit for detention, family reunion, right to work, burden of proof and current and historic responsibilities.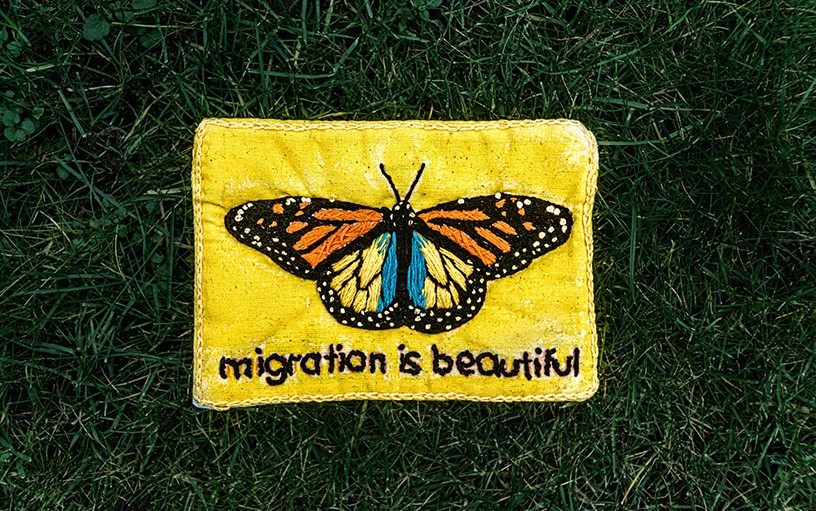 Quakers have also been creating textile butterflies to give to MPs to celebrate migration and to urge them to back desperately needed changes to the government's migration policies.
The craftivism activity to mark International Migrants Day was in part inspired by Quakers in Scotland who were shocked and numbed by events in Glasgow during the summer.
In response to the pandemic many migrants in Glasgow were moved out of their accommodation and into hotels. Quakers were deeply concerned about the level of care and management. They wrote to their MP about migrant justice and sent heartfelt butterfly messages to Board members of companies involved and to members of Glasgow City Council. Included with the messages was the Quaker statement on Migration.