Greta Thunberg welcomed to Friends House
Swedish climate striker Greta Thunberg sparked a global strike to protest at the lack of government action to combat the climate crisis. Next week (22 and 23 April) she will be in London. Her two-day programme begins in Friends House, home of Quakers in Britain.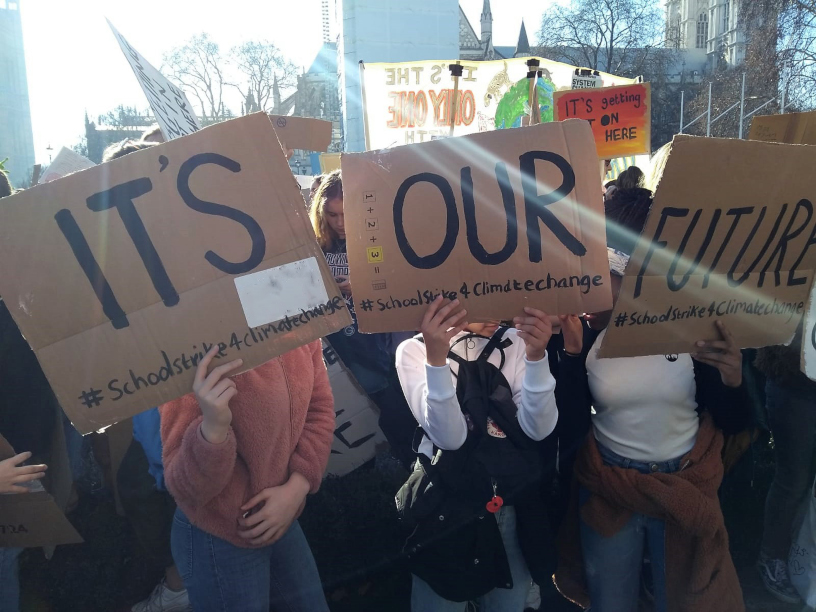 In just over seven months this movement has grown from a single young woman outside the Swedish parliament to over 1.4 million young people striking from schools across 100 countries.
Now young Quakers who have taken part in #youthstrike4climate are eager to welcome her.
Tickets are essential for this Guardian Live event on Monday 22 April. It will be live-streamed on the homepage of The Guardian website.
In 'The new climate movement' Greta Thunberg is with Anna Taylor from the UK Student Climate Network, and Caroline Lucas MP.
On Tuesday she has closed meetings in the House of Commons including a roundtable with party leaders and her keynote speech.
The event in Friends House is in partnership with the UK Student Climate Network, Greenpeace UK, Amnesty UK, Campaign against Climate Change, Friends of the Earth, 350.org, NUS, Policy Connect, 10:10 Climate Action, Parents4Future, Quakers in Britain, WWF and the APPG on Climate Change.
Journalists and photographers are asked to register their interest in attending these events in advance.