Global call for ban on nuclear weapons
As the 75th anniversary approaches of atomic bombs being dropped on Hiroshima and Nagasaki, Quakers in Britain are joining events to mark the devastation and to urge the government to work for a global ban on nuclear weapons.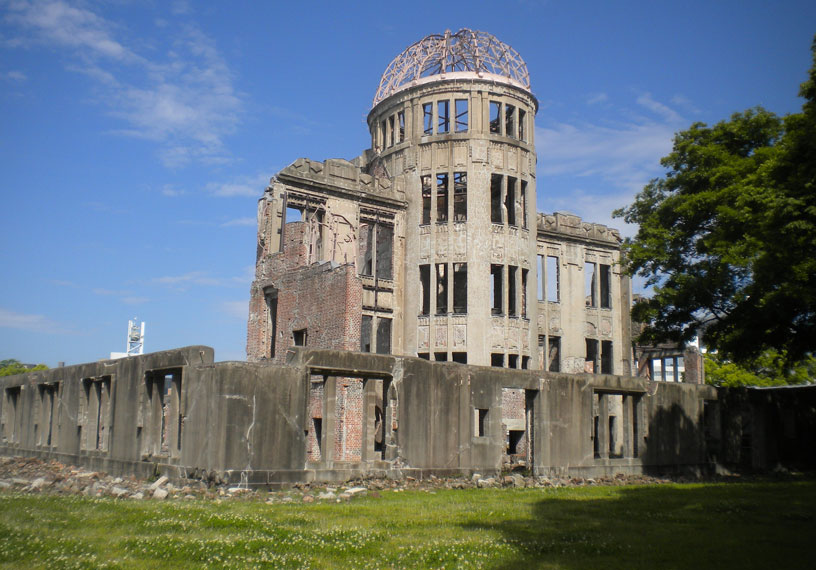 On 6 August 1945, between 100,000 and 180,000 people were killed in the Japanese city of Hiroshima. Three days later, between 50,000 and 100,000 died in Nagasaki. Many more people died in the days and months that followed.
Marigold Bentley, Head of Peace Programmes and Faith Relations for Quakers in Britain, said, "Quakers have consistently regarded nuclear weapons as both faithless and sinful, and are committed to working for nuclear disarmament, holding hard to our religious vision of a world without war."
Much of the commemoration has moved online to avoid the risks of COVID-19. Across the world, Quakers will be listening to the Hibakusha (survivors). Quakers will join countless others at webinars, teach-ins, vigils, drama and more.
Many will hold vigils, including Exeter Quakers. They plan a socially distanced peace vigil on Sunday 9 August, 10.45 to 11.15am, at the Exeter Peace Tree in Southernhay, opposite the United Reform Church, exactly 75 years since the second atomic bomb was dropped on Nagasaki. The event will be introduced by Exeter Quaker Laura Conyngham, who will recall her powerful visit to Hiroshima and Nagasaki.
Coventry Quaker Meeting and Coventry Lord Mayor's Peace Committee will hold an ecumenical service online on Hiroshima Day (6 August). The service will be streamed from Coventry Cathedral at 4.30pm
Trident Ploughshares, with the support of CND, have organised a Fast and Days of Action and Protest from 6 to 9 August, across Britain.
CND are organising a Peace Wave.