Quakers caution against scrapping the Human Rights Act
To mark Human Rights Day on 10 December, Quakers in Britain have sent a plea to the Prime Minister to drop the government's commitment to 'scrap' the Human Rights Act. This move signifies their centuries-long history of standing up for human rights and for working for peace and justice.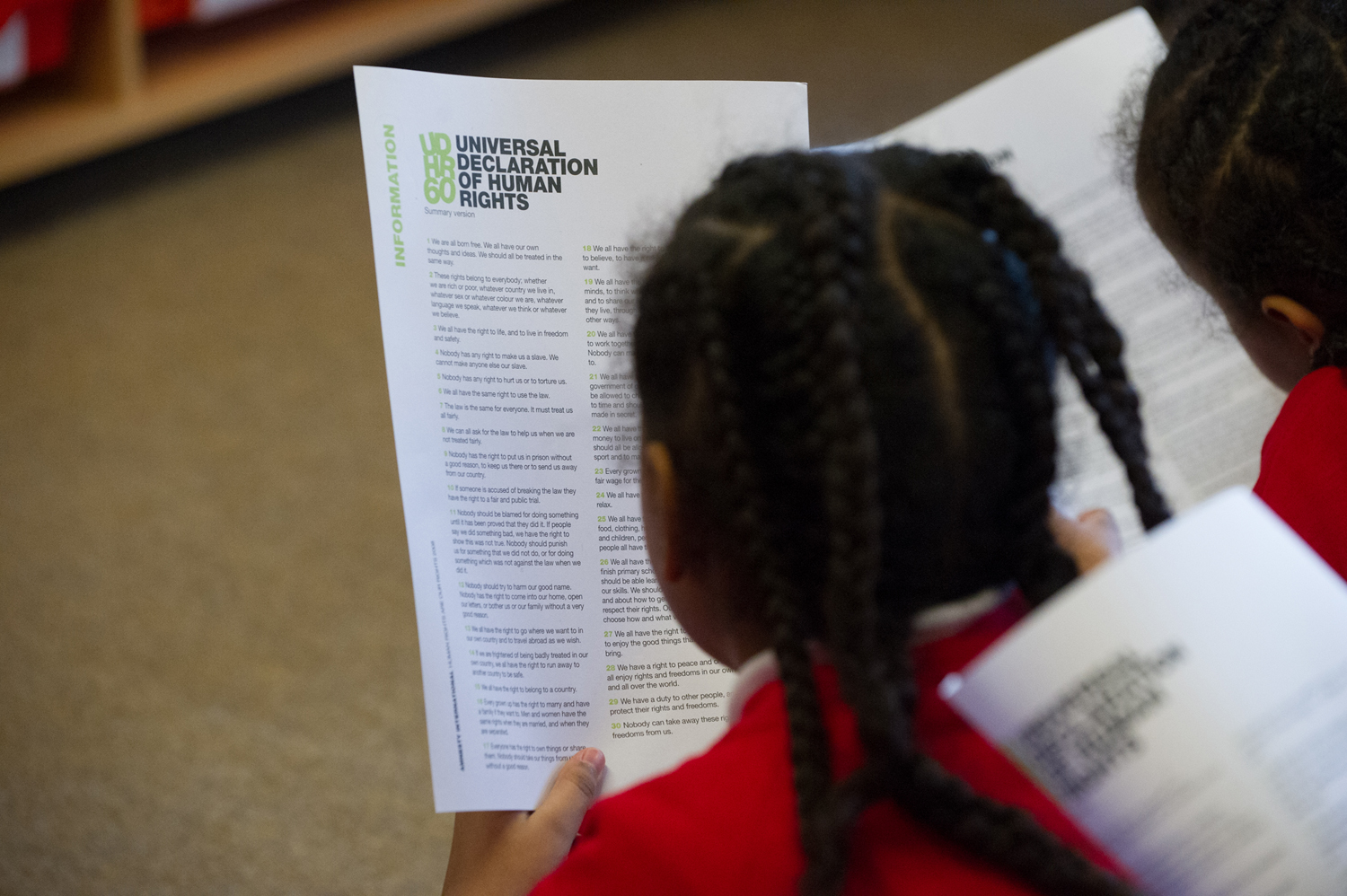 The letter was co-ordinated by the British Institute of Human Rights and was signed by 164 organisations, including those working with new mothers, children, patients, carers, people with learning disabilities and mental ill-health, women experiencing violence, migrants and older people, and groups campaigning for LGBT rights, fair trials, access to justice, decent housing and against racial discrimination.
The full text reads:
Dear Prime Minister,
Today, on Human Rights Day, we will celebrate the difference the Human Rights Act makes to all our lives.
The Human Rights Act is something to cherish. It helps those delivering frontline services to make difficult ethical decisions and enables families to hold those in powerful positions to account. It is key to defending our free press and to protecting our democracy. It is the Bill of Rights we already have.
This year, huge uncertainty and upheaval began that will continue for years to come. It is not the time to add to the legal confusion, to risk further division or signal that the UK wants to walk away from international standards. Now is the time to champion, at home and abroad, the protection of hard-won human rights. For everyone.
The day you became Prime Minister you said your mission was to make Britain a country that works for everyone, including the disadvantaged. You said that when your government passes new laws you would listen to ordinary people and you would do everything you could to give them more control over their lives.
The Human Rights Act makes a much-valued difference to all our lives and for many people that difference is dramatic. Please, Prime Minister, drop the government's commitment to "scrap" the Human Rights Act.