Churches support Quakers' rejected appointee over marriage
Key decision-making meetings of the United Reformed Church and the Methodist Church have both supported Hannah Brock Womack, a Quaker who is prevented from being the Fourth President of Churches Together in England (CTE).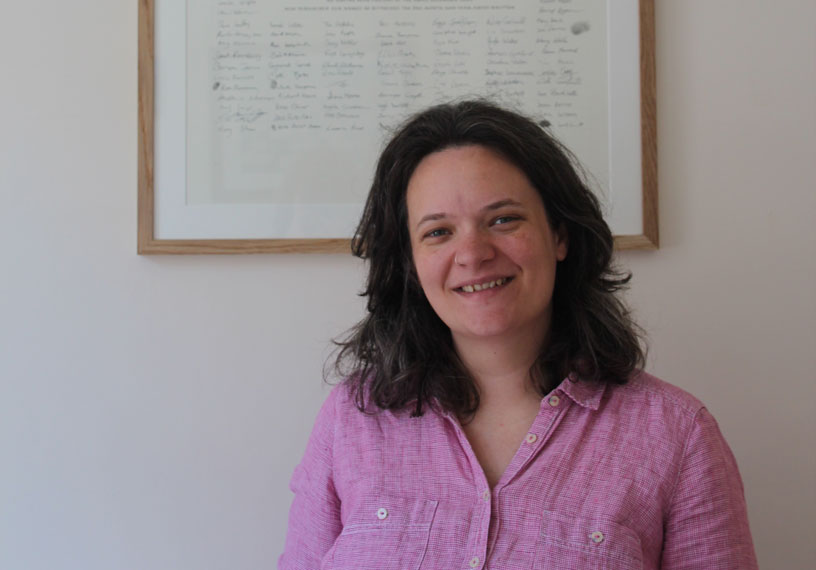 Quakers nominated Hannah, a social justice and peace activist, to the role with CTE. Her nomination was accepted by the Fourth Presidency Group and then not enacted when some of the Churches in Churches Together in England rejected her because she is married to a woman.
Speaking at a digital meeting of the General Assembly, the URC's main decision-making body, held on 11 July, Hannah warmly greeted the URC as friends and addressed the statement the URC issued in November 2019 which noted with deep sadness CTE's decision.
Hannah also thanked URC Youth which, at its Youth Assembly, condemned CTE's decision saying it felt "outraged and underrepresented by the CTE on the matter".
The Revd Philip Brooks, URC Secretary for Ecumenical and Interfaith Relations, commented, "Whilst ecumenical partners might differ in terms of their understanding of marriage, the important issue for our unity is that we can be fully inclusive of each other's representatives and leaders within the diverse membership of CTE."
[QUOTE-START]
We journey together as ecumenical partners despite our various differences

- Methodist Conference
[QUOTE-END]
On 1 July, the 2020 Methodist Conference passed a formal motion supporting both the URC statement and Youth Assembly resolution. The Revd Paul Parker (Cornwall and Scilly Isles district) spoke to the motion. He said, "It strikes me as unjust and prejudiced that CTE can cooperate across millennial-long schisms but Hannah's marriage to a woman is a barrier to enacting her role to which she was duly elected. I am delighted that we as Methodists try to model living with contradictory convictions particularly on marriage and sexuality." [Note, this is not the same Paul Parker who is Recording Clerk for Quakers in Britain.]
The Methodist Church in their Notice of Motion celebrates the valuable work of Churches Together in England; rejoices in its emphasis on mission and flexible approach to new partnerships; expresses its dismay that the CTE Enabling Group asked the Fourth Group to refrain from the duly elected president – Hannah Brock Womack – taking her seat, prompted by her same-sex marriage; and encourages CTE to allow Hannah Brock Womack to take up the position for which she was duly nominated, rejoicing "that we journey together as ecumenical partners despite our various differences."
The Conference notes that members of CTE work together across deep disagreement on core doctrinal issues, such as around the nature of the Church, the Sacraments and Orders of Ministry, and gives thanks for the grace shown in this way of working.
When CTE rejected Hannah Brock Womack, Paul Parker, Recording Clerk for Quakers in Britain, said, "This is a deeply sad decision. As Quakers, we are called to answer that of God in everyone. We recognise the inherent worth of each person. That leads us to welcome all committed same-sex relationships as equally as committed opposite-sex relationships. We value equally all people, regardless of sexuality or other defining characteristics. These characteristics are not the right way to decide if someone is right to serve as our CTE President."