Being Quakers: inspired and transformed
National Quaker Week is a time to celebrate Quaker work, faith and community. Across Britain, Quakers are telling their personal faith journeys to mark the Week which runs from Saturday 28 September to Sunday 6 October.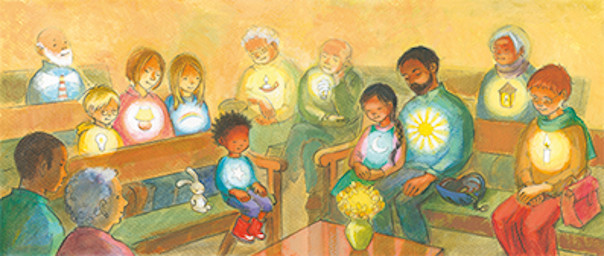 "Quaker Stories" is the theme of this year's Quaker Week. Quakers are being encouraged to share their stories of faith and about their community on social media, using the hashtags #QuakerWeek and #QuakerStories.
[QUOTE-START]
Living as a Quaker can challenge, inspire and transform us

- Alistair Fuller for Quakers in Britain
[QUOTE-END]
Coming up is World Quaker Day, this year on Sunday 6 October. The theme is "Sustainability: planting seeds of renewal for the world we love."
Alistair Fuller, Head of Outreach Development for Quakers in Britain, said, "Every year during Quaker Week we encourage Quakers and Quaker communities to share what their faith means to them. This year we are thinking about stories and telling the stories of how Quakers live out their faith in the world and how living as a Quaker can challenge, inspire and transform us."
Through market stalls and media, discussions, worship and drama, Quakers will be taking the opportunity to speak out about faith:
In Scotland, Quaker Alastair Cameron will be giving Time for Reflection in the Scottish Parliament on Tuesday 1 October, a moment for thought for MSPs before the business of debate begins.
Exeter Quakers will be on BBC Radio Devon:
Sunday 29 September, Esther White from Plymouth Meeting will be reviewing the papers from a Quaker perspective between 8.05am and 8.45am
From Monday 30 September till Sunday 6 October, young Quakers mostly from Okehampton meeting, will be presenting Pause for Thought, short scripts on items such as integrity, equality and simplicity. At 6.20am from Monday to Friday and 7.20am on Saturday and Sunday.
Then on Sunday 6 October Alison Mitchell will be presenting a Quaker service, from 6.30am till 7.00am.
Follow Quaker Week on #QuakerStories