Search
This event has ended.
Peace vigil
9 September 2019, London
Come along to this silent vigil held the evening before the September DSEi arms fair at the ExCeL centre in East London. Quaker Peace & Social Witness has been working with a coalition of groups, including Stop the Arms Fair, PAX Christi and Campaign Against the Arms Trade (CAAT) to organise a silent, multi faith candle-lit vigil. This event is open to all ages.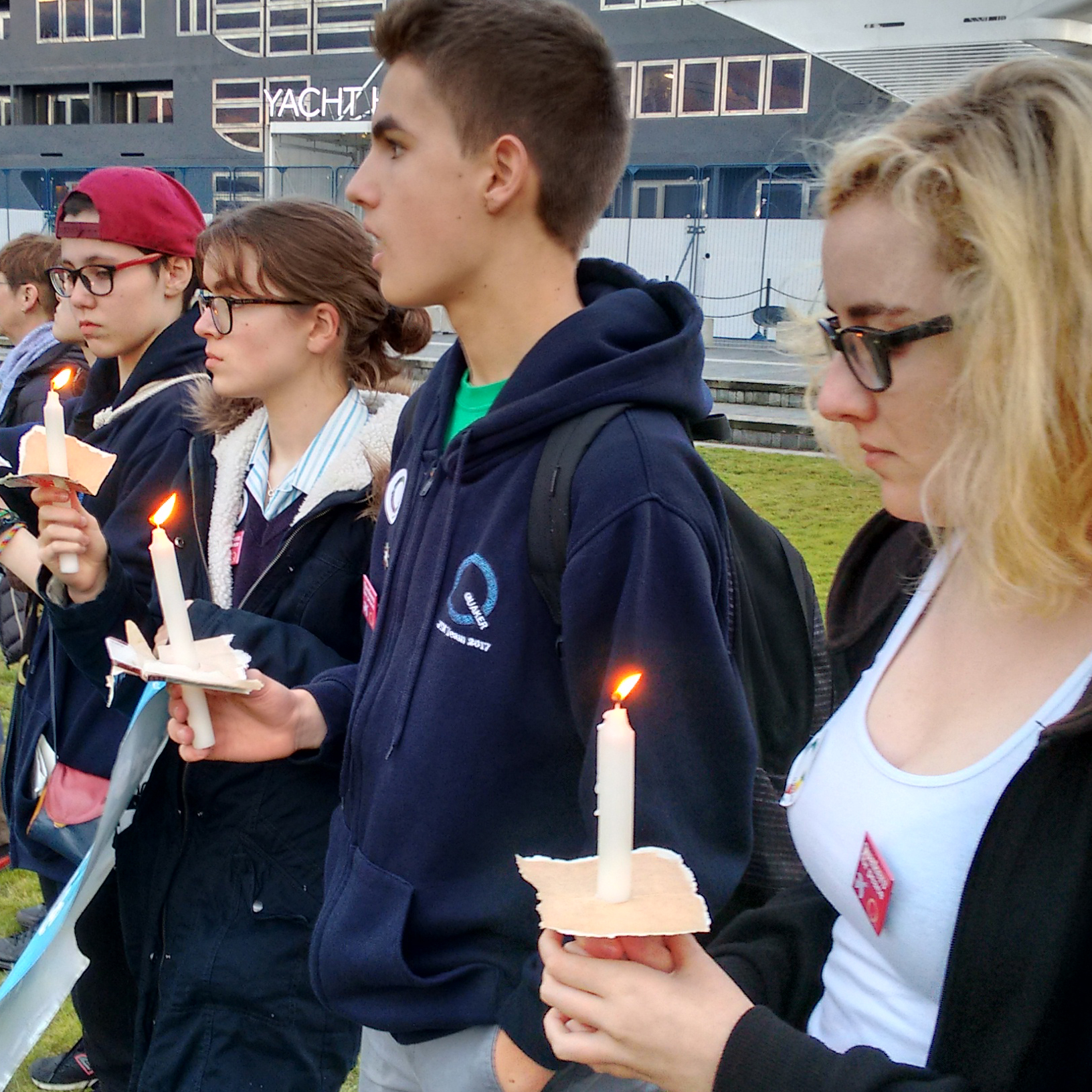 Meeting up
We will gather to attend the silent peace vigil held the evening before the September DSEi arms fair starts. For one week every two years, in East London, arms companies display their weapons to buyers (including human rights abusing regimes) from around the world.
Information for young people attending this event:
There will be Friends House staff and Quakers who campaign for peace at this event.
This is an informal opportunity, parent/s or guardian/s should be happy that the young people attending the event can take responsibility for themselves. It would be very helpful to know about any young people attending, you can register your interest in joining us for this event by contacting Cat Waithaka at catw@quaker.org.uk.
When: Monday 9 September 2019, 6.00pm to 8:00pm
Meet at 6:00pm at Royal Victoria DLR, the peace vigil concludes at 8:00pm at the Excel Centre, London Docklands.
Please wear warm and waterproof clothes as the weather may be wet and/or cold.
More information
For more information contact:
Daniel Jakopovich
Telephone:
Related events