Donate
Search
This event has ended.
Yorkshire Friends Holiday School
15 - 22 August 2021, Bootham School
YFHS is a week-long gathering for 13 to 18-year-olds, held each year in August. Although primarily we cater for young people with a connection to Quakers in Yorkshire, we welcome all participants regardless of background or location.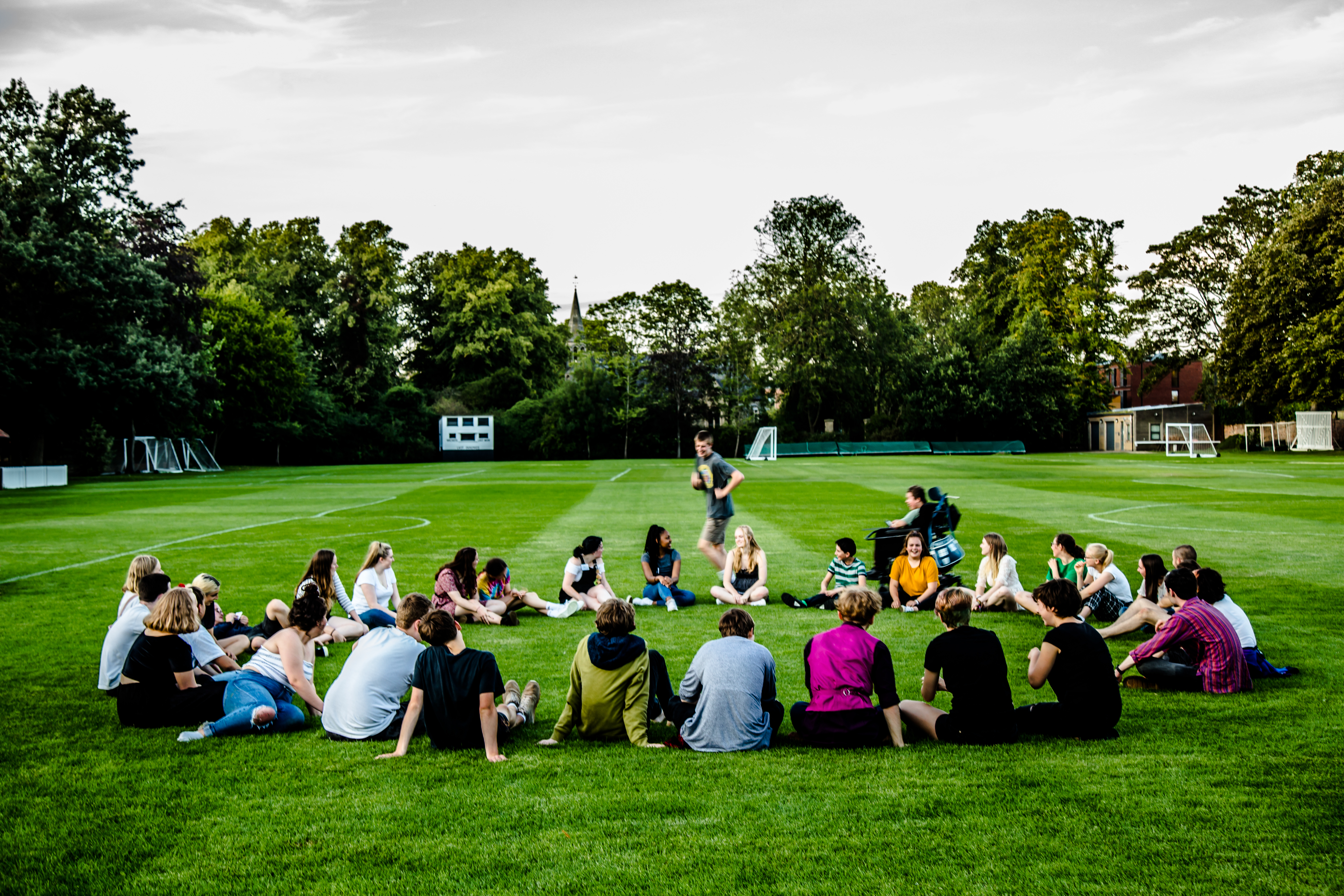 During the week we create a strong sense of community through activities, games, socials and discussions. We hope that the event in 2021 will take place at Bootham School in York, but if government restrictions don't allow it we will hold a virtual event instead.
What participants say…
"It's a bubble of happiness and inclusivity in the year"
"It's always the week I look forward to most. It's the week I feel whole and happy"
"HS is a place where I can be myself without judgement"
The week includes:
Sessions and workshops on a chosen theme
A choice of activity groups such as craft, sport, film or board games
Smaller 'nest groups' to get to know each other and catch up on the day
Evening socials with daft games and dancing.
Plus...meeting for worship, tuck shop, free time, morning swims (optional!), and lots of laughter.
YFHS 2021 will hopefully take place at Bootham School, York, from 15th - 22nd August 2021. Applicants must be aged between 13 and 18 years old and can be from any location or background. We always welcome new participants!
The cost of the residential event is £350, contact us for information about bursaries if required. The cost includes all food, accommodation and activities.
If you have any questions or want more information please get in touch.
More information
For more information contact:
Emily Clark
Telephone: 07731 982589
Supporting documents
Supporting links