Donate
Search
This event has ended.
Yearly Meeting Gathering 2021
19 July - 8 August 2021, Online
Yearly Meeting Gathering 2021 will run from 19 July to 8 August. Yearly Meeting in session will be held between 30 July and 8 August.
Visit the dedicated Yearly Meeting Gathering website to book your place, review the documents in advance, and view the programme.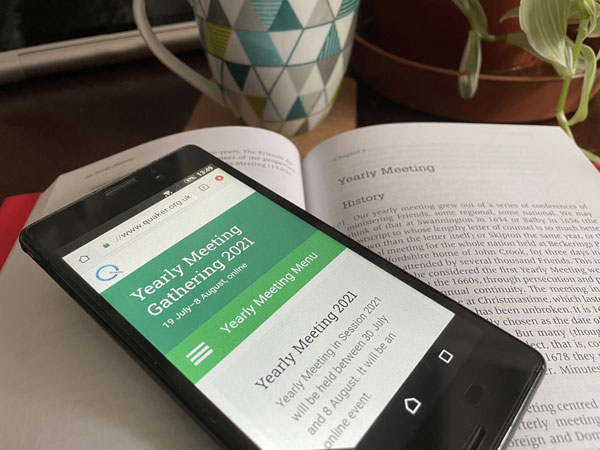 This will be an online event for hundreds of Quakers to gather in stillness to listen to stories of experience and to the promptings of love and truth.

Plans are at an early stage and include:
business sessions to be focused primarily on the two weekends
time for children and families, Junior Yearly Meeting and Young People's Programme, (provisionally set for 2 to 6 August)
a number of lectures normally associated with Yearly Meeting
a wide range of fringe events providing time and space to highlight Quakers' work and witness in the world.
To find out what happens and why at Yearly Meeting Gathering, read Quaker faith & practice 6.02–6.11 (offsite link). These passages also give the background to the business agenda.
More information
For more information contact:
Yearly Meeting
Telephone:
Supporting documents
Supporting links
Related events