Search
This event has ended.
Sanctuary Everywhere Skillshare 2019
4 - 6 October 2019, London
Would you like to build your skills for social change?

We've been able to open up our Sanctuary Everywhere Skillshare to Friends who are working on other peace and social justice issues, such as climate justice and stopping the arms trade. Come along!

Over the course of three days, we will share skills around building our power and self-organisation. Topics will include:
How to initiate, design, and host: meetings of any size, gatherings, networks and groups that are more participatory, inspiring, and creative.
How to build stronger relationships by developing our ability to listen beyond words, ask quality questions, and improve our conversations.
You will experience some of the following facilitation tools: Circle Practice, Open Space, World Café, community mapping, and more.
Models for understanding how to work with complexity, emergence, reflection and self-organisation.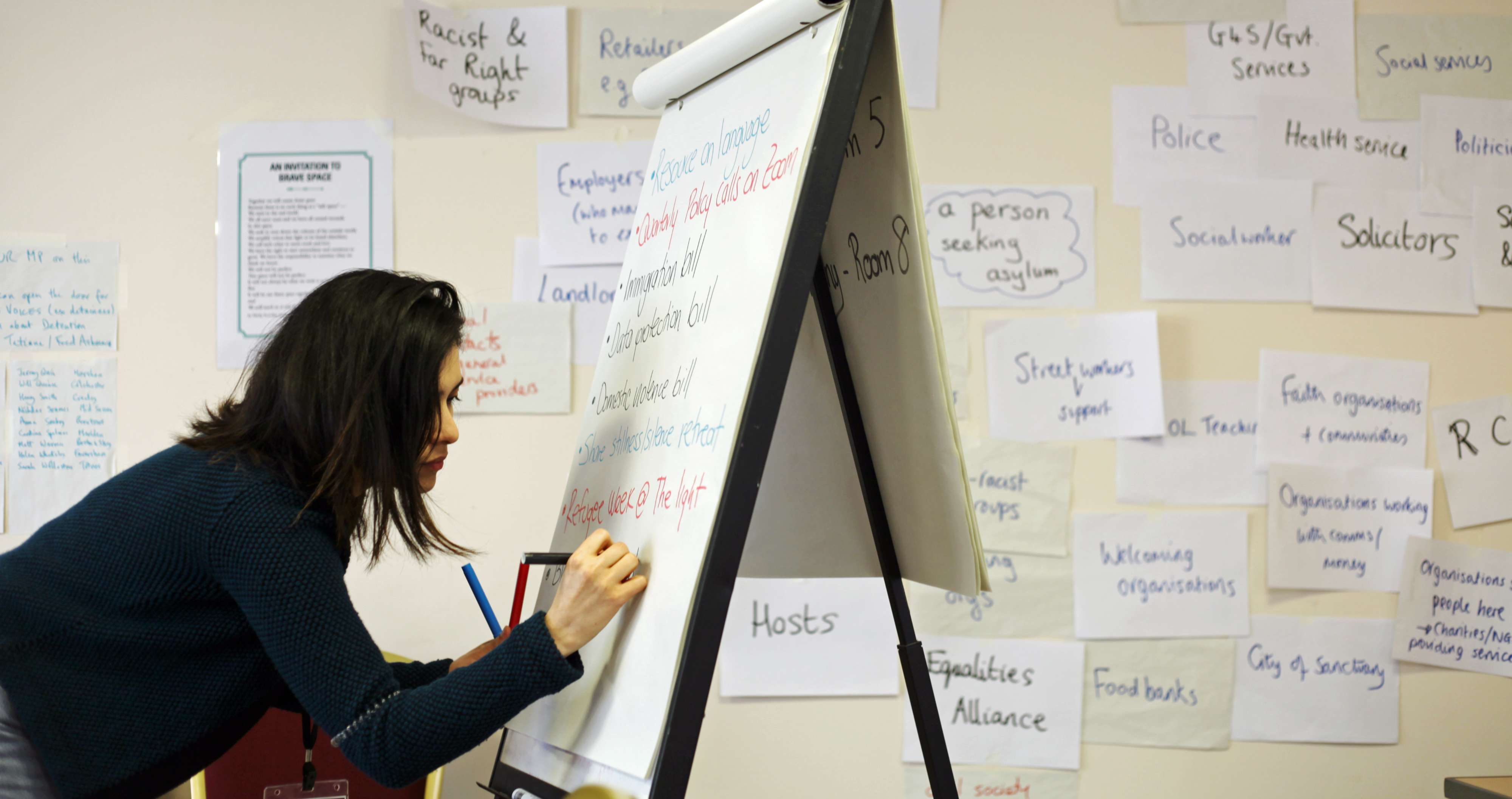 The residential will take place at High Leigh Conference Centre, which describes itself as a sanctuary near to London. Learn more about this beautiful residential place here.
We ask participants for a £20 booking fee to guarantee your place. The Sanctuary Everywhere Programme will subsidize the full price of the residential, which covers accommodation, food, resources, and organisation. The only cost involved apart from this booking fee is the coach service which is £6 each way.
Thank you for your interest in the Sanctuary Everywhere Skillshare. We look forward to hearing from you!
More information
For more information contact:
Tatiana Garavito
Telephone: 020 7663 1096
Related events