Search
This event has ended.
Journey to COP26: events
10 - 11 April 2021, Online
Journey to COP26 is Quaker initiative, supported by Quakers in Britain.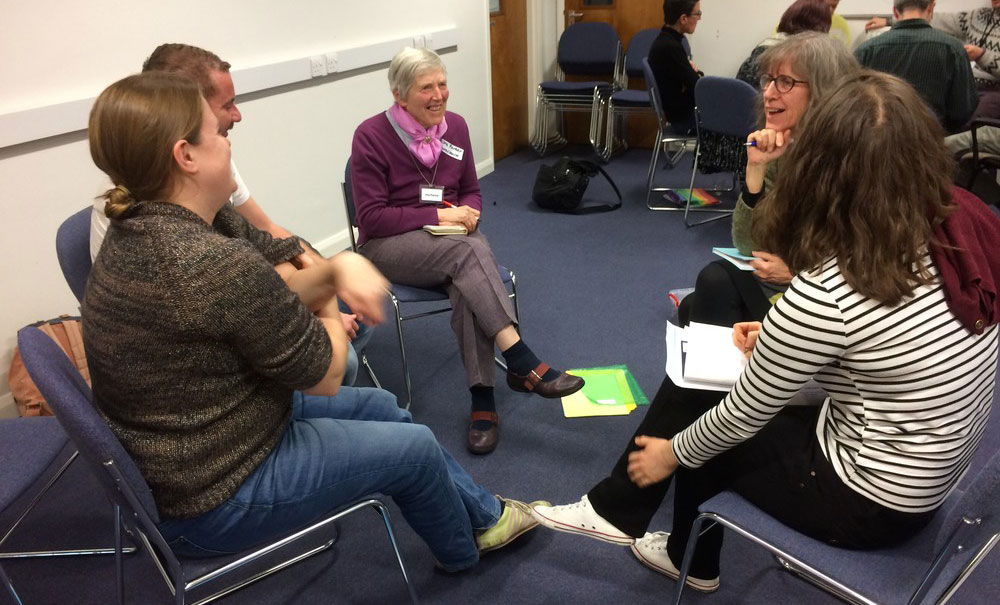 We invite people of all faith communities and none to participate in a celebration of the environment on Saturday 10 April and Sunday 11 April, by taking a journey to any place that is sacred to you. People across the country are planning their local journeys with their faith community, friends, family or as an individual. Find out more and sign up here.

As part of this weekend of celebration, there are three online events happening which are open to everyone:
Celebrating where we love: Journey to COP26. The Loving Earth Project invites you to this session which will help you prepare to make a textile panel expression your love for the Earth, and/or what you can do to help care for its future. Your panel can then be sent to join Loving Earth Project's travelling exhibition.

Journey to COP26: exploring sacred spaces. The Loving Earth Project, with Woodbrooke Learning Centre, invites you to join us on a spiritual and creative journey to your sacred spaces. Using visualisation and creative practices we will explore and share our sacred spaces and reflect on how they are being affected by the climate crisis and how we can care for and love them.

Online worship sharing. West Scotland Area Quaker Meeting invites you to join this Quaker worship sharing event. Worship sharing will take place for about 45 mins in groups of 8 - 10 with an Elder/Facilitator. After this, groups will come together for a general discussion.
More information
For more information contact:
Oonagh Ryder
Telephone:
Related events