Search
This event has ended.
An Evening of Quaker Arts
23 May 2020
An evening with the Quaker Arts Network by Zoom. All Friends interested in the arts and how they can be used to support Quaker spirituality, witness and outreach are welcome.
Papers and details are available online at the following link: http://quakerarts.net/event/online-qan-annual-gene... .

Please note: You will need to email quakerartsuk@gmail.com for the Zoom link in advance if you'd like to join us.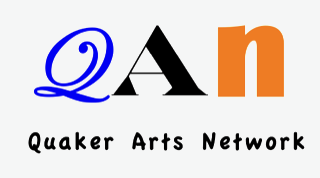 Come and enjoy samples of recent and current Quaker Arts Network projects, a little necessary business and a chance to meet other Friends interested in the arts and explore activities, including those suitable for a time of COVID-19 quarantine.
Please note that this event is run and managed by the Quaker Arts Network, a Quaker Recognised Body.
More information
For more information contact:
Quaker Arts Network
Telephone: Please contact by email.
Supporting documents
Supporting links
Related events