Donate
Search
This event has ended.
All-age activities and exhibition
2 December 2023, London
Come along to a special Saturday of events in Friends House, London. There are events for children and young people that run alongside Meeting for Sufferings and the Loving Earth project's climate workshops.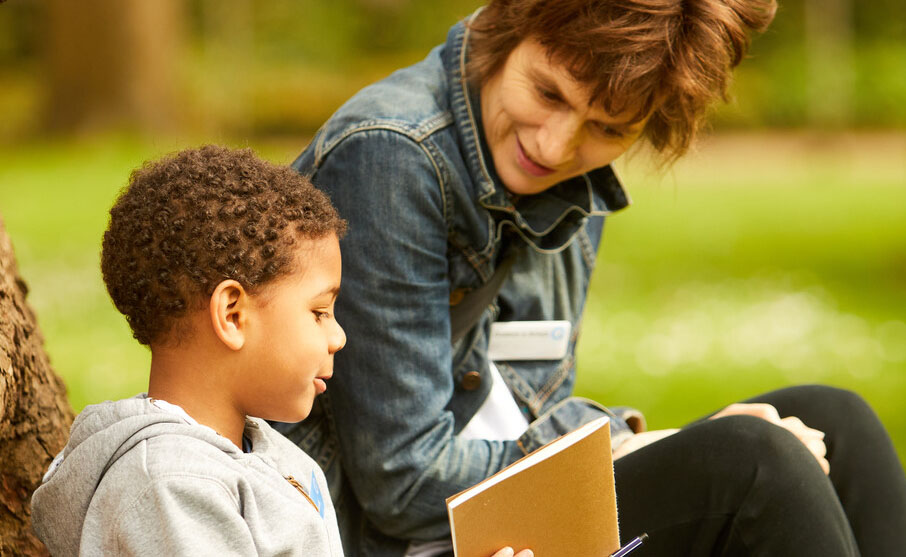 A day of events on 2 December
The Quaker Centre Bookshop and Café will be open on Saturday 2 December from 8am–4pm and The Loving Earth exhibition is open to all visitors of Friends House. The exhibition runs until 22 December.
Morning activities
In the morning there will be a Climate Fresk workshop from 10am–1pm hosted by London Quakers. Climate Fresk is a fun, interactive workshop where you can learn all about the science of climate change. Limited places available for £5–£10. Please book here.
Afternoon activity
Join with others who care about climate action for an Active Hope workshop, based on the work of Joanna Macy and Chris Johnstone. The workshop will be facilitated by Alison Maitland. It will take place in the Quaker Centre (meet in the worship space) promptly from 2–3.30pm.
Book here to reserve your free place.
Children and young people
We are excited to announce that there will be a day of community building through games, craft, discussion and worship, based in Quaker values for pre–school children, primary school ages and young people (11–18).
Perhaps you are a young person who would love to meet your friends, for a day held by Quakers?
Perhaps you know some children or young people who are interested in spending the day with other Quaker young people?
Perhaps you are an adult attending the Loving Earth project exhibition or workshops or Meeting for Sufferings?
Then this is an opportunity for you! Children and young people will have their own spaces to have fun, explore and reflect within a Quaker setting. All ages will be together for worship and lunch.
Book places here:
Book ASAP or by 27 November. Queries about the children and young people's arrangements should be sent to cypadmin@quaker.org.uk.
Book launch 23 November
Prior to this and as part of the Loving Earth residency there will be a launch of Paul Ekins new book Stopping Climate Change: Policies for Net Zero on Thursday 23 November from 5.30–6.30pm. The book launch and Q&A is free but advance booking is advisable via the Loving Earth website.
More information
For more information contact:
Climate Justice Team
Telephone:
Related events