Average read time: 4 minutes
Speaking truth to power: Quakers and the Lobbying Act
Paul Parker outlines why it's time to talk about the effect the Lobbying Act is having on charities' ability to campaign.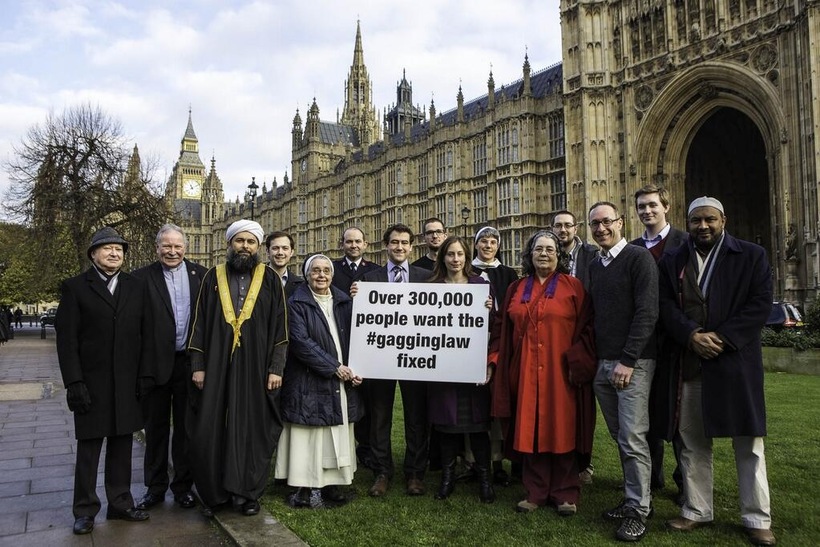 For the Quaker movement, speaking truth to power goes right back. For charities, faith groups and community organisations, campaigning for a better world is fundamental. And the Lobbying Act is having a chilling effect on the ability of civil society to speak out.
As early as 1660, one of the first Quakers, Margaret Fell, petitioned the newly reinstalled king, Charles II, about freedom of conscience. In 1783 300 Quakers again petitioned parliament, this time to call for the abolition of the transatlantic slave trade. And in 1917, prominent Quakers were imprisoned for defying government censorship of a pamphlet about conscientious objection to military service in the 'war to end all wars'.

Bearing witness on matters of integrity, justice and peace is what Quakers are called by faith to do, so we have consistently spoken truth to power over the last four centuries. Indeed, the very phrase 'speaking truth to power' can be traced back to Quakers. The African-American civil rights activist Bayard Rustin may have coined it in the 1950s. So it was good to hear the charities minister, Tracey Crouch, encouraging charities to make use of their right to speak truth to power a few days ago.

The Lobbying Act
However, despite this welcome encouragement, there's a problem. After a long argument with charities and civil society groups, in 2014 the UK Government introduced the Lobbying Act. Intended to protect the transparency and integrity of election processes, this flawed legislation introduced a series of tests, registration requirements, spending limits and significant bureaucratic headaches for charities that campaign within a year of any UK election. Just complying with its requirements cost the national organisation of Quakers in Britain around £3000 and a month of a staff member's time for the general election in 2017. Money that should have been spent on campaigning to achieve our objectives. Campaigning Quakers would have been doing anyway.
This isn't about party politics. This is about making sure that the injustices, system failings, moral challenges and consequences of political decisions can be reflected back to those who make them. Often charities are the only groups that can amplify the voices of those affected most so they can be heard by those in power.
A chilling reality
Timely research on how the Lobbying Act is affecting charity and voluntary sector campaigning, published today by the Sheila McKechnie Foundation, sets out clearly the scale of the problem. Whatever its intention, the Act is limiting charities' ability to achieve their mission, to bring the voices of their beneficiaries to the debate and to help voters shape the society they want to live in.
Fear of non-compliance is making civil society cautious, when we should be bold. It isolates charities from one another when we should be building movements for change. It makes charities quiet and compliant when we should be noisy and challenging. That's not what our stakeholders want of us. A weakened civil society voice weakens us all.
Protecting civil society
Quakers have been speaking truth to power for nearly four centuries. The right to speak truth to power is something we protect fiercely and we're not about to stop now. To do so would be to betray the many Quakers in the past who spent time in gaol for speaking their truth.
With a strong history of democracy, Britain could, and should, be a nation that leads the world in democratic engagement and civil rights. So it's time to reopen the debate about the Lobbying Act and recognise the role of civil society in creating an open, healthy and democratic society. And to get on with the work we need to do to build the just and peaceful world we seek.