Average read time: 3 minutes
Seeking transformation, not retribution in East Africa
Lisa Cumming shares what she's learned from East African social change activists who have come together to form a new regional network with nonviolence at its core.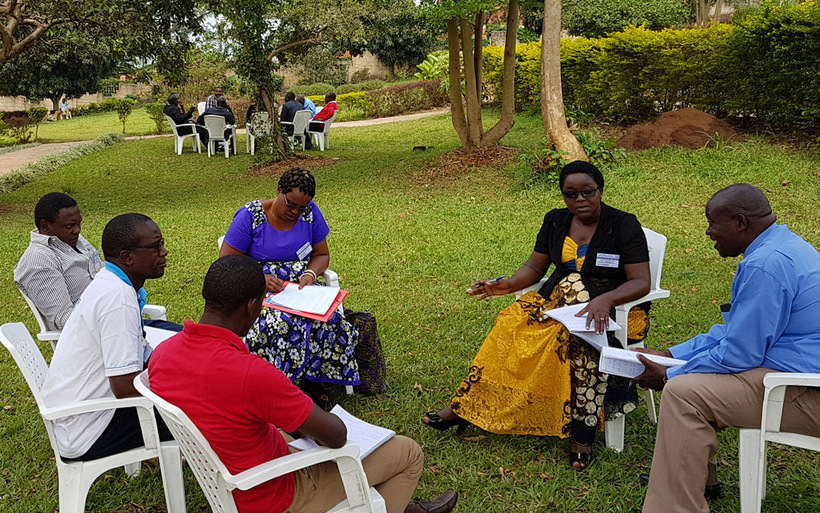 What can we learn from people who are using nonviolent methods to address and transform violence and injustice in East Africa? How can social activism grounded in peace make a difference in communities with lived experience of violence and genocide, and the lasting effects of colonialism?
These were just two of the questions going through my mind as I travelled from Yorkshire to Rwanda late last year for the first ever Turning the Tide East Africa Gathering, which took place in the capital city Kigali over five days.
Turning the Tide (TTT) originated in the UK in 1994 as a programme centrally managed by Britain Yearly Meeting. Its aim, inspired by the Quaker peace testimony, is to support nonviolent social change at the grassroots.
In 2010 TTT staff travelled to Kenya to share some of their approaches with activists in the region. Since then our Kenyan colleagues have gone on to develop a flourishing programme that has resulted in similar programmes being formed in Rwanda and Burundi. Now, for the first time, staff and community supporters from across the three programmes were coming together as TTT East Africa to share ways of working and explore the possibility of forming a regional network.
As programme manager of TTT in Britain, I knew that colleagues in East Africa had adapted it to their unique context and made it their own. So I, along with TTT East Africa Programme Manager Tobias Wellner, accepted their generous invitation to visit, knowing it would be a unique opportunity to learn – both at the regional gathering and afterwards when visiting community campaigns in Rwanda.
One of the first things I noticed about the work of our African colleagues was the lack of an obvious distinction between the activities of peacebuilding and nonviolent action. These are commonly seen as two separate disciplines – an academic distinction that is not reflected in reality, at least in my experience. In East Africa this division was virtually non-existent, and I heard about example after example where they have been integrated with incredible results.
I also noticed a real sophistication in our colleagues' understanding of the complexities of violence. This was in evidence when we met young people who had formed peace clubs in schools and communities. They have been inspired by TTT Rwanda to create courageous youth-led campaigns that challenge violence towards young people in schools and communities using diverse methods that range from theatre performances to public speaking.
I left Rwanda with a replenished hope for humanity and a reinvigorated belief in the power of nonviolence. The activists I met are actively demonstrating that these kinds of approaches can make a difference, even in really tricky contexts. They are seeking transformation, not retribution, and staying committed to the belief that the 'opponent' is capable of change.
I'm really excited to see what happens next as the new regional network develops – and what we can continue to learn from it.