Average read time: 3 minutes
Paddington, welcome and transformation
Alistair Fuller explores what we can learn from the story of Paddington about welcome, hospitality and being open to transformation.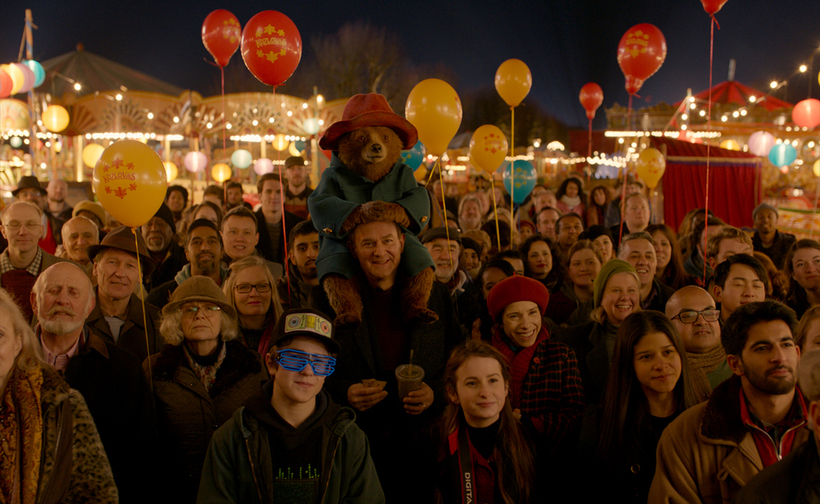 As a child I never quite felt that I fitted in or quite understood what was going on. We moved house when I was in the middle of primary school and I never quite got over the feeling of being dislocated and a bit at a loss. To be fair, I still often feel very much the same as an adult. I think it was because of this that I always felt drawn to stories about those people and creatures who might live among us but are somehow different; the Borrowers, the Wombles and, most of all, Paddington.
Paddington seemed especially heroic and important to me. His kindness, courtesy and curiosity provided more than ample compensation for his confusion and misunderstanding. They were also somehow more than adequate armour against the hostility, suspicion and unkindness with which he was often met.
Full of love
So, when the first of the Paddington films came out three years ago, I approached it with a certain trepidation. It would be so easy to get it wrong, to overdo the slapstick or over sugar the sentiment, to somehow miss the point. But I needn't have worried. The film was a joy, a thing of beauty. Full of love and tenderness and compassion and wonderful chaos. I have lost count now of how many times I've persuaded my daughter she wanted to watch it just one more time… We recently watched the sequel and were just as moved and delighted by it.
Yet, it is easy to get Paddington wrong, or at least to miss the real point. On one level, it is a story about welcome and hospitality. Paddington is a stranger from a distant land, a refugee, with only a few scraps of understanding about the country he is to make his home. He is hopeful and generous and utterly unprepared. The Brown family take him in with no real idea of what that might entail and their home becomes his. He is given shelter, food, friendship and love. And it would be easy to see that as the whole of the story, and lovely it would be.
The adventure of the unexpected
Yet, the heart of the Paddington story isn't about the welcome he receives but the transformation he brings. Into every life he touches, he brings wisdom, warmth, love and the adventure of the unexpected. He doesn't just have much to learn, he also has much to impart and everyone around him is, in some way, transformed by his being with them.
When we think about welcoming new people, whether as communities or as Quaker meetings, we tend to begin with 'what can we give?' or 'what do they need?' In many ways this is important and good. We greet others with open hands and open heart. But the most important part of real, genuine and radical welcome is being open to what our guests and visitors bring with them; their stories, their insights, their wisdom, their capacity – as much as their need – for love.
Open to transformation
Whether working on becoming a Sanctuary Meeting, doing outreach or just being a community, take a moment to think about what the Paddington story has to offer. When we meet new people whatever their age, however long or brief their stay, whether they make their home with us or are just passing through – are we open to being transformed?
True welcome means being truly open to being transformed, to knowing that neither we, nor our lives nor our homes, will ever be the same again. It is not always a comfortable thing to do and rarely a straightforward one. But it is always to be embraced and it is always replete with the possibility of joy.