Average read time: 2 minutes
Sharing the costs: Opening access to Yearly Meeting 2019
Ann Pfeiffer shares how the support of Friends will help more Quakers in Britain take part in our annual gathering.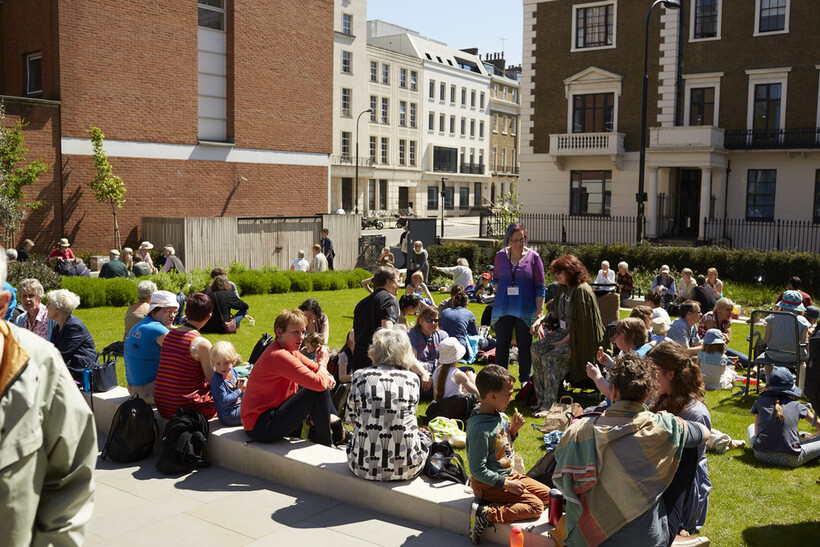 Yearly Meeting, the annual gathering of Quakers in Britain, is set to take place on 24–27 May 2019 at Friends House in London. Once again this four-day event will see Friends come together to worship, make decisions, and spend time together.
Yearly Meeting is a key date in the Quaker calendar, one that shapes important decisions about our faith and work, and one all Quakers in Britain have a stake in. This year we will examine our privilege (and assumptions of privilege). So more than ever we are determined to remove as many obstacles to attending as possible, including lack of money.
We will again be setting aside funding to help Friends attend who might otherwise be prevented for financial reasons. This has proved popular in previous years and is only made possible thanks to donations from fellow Quakers, enabling us to welcome Friends who would not otherwise have been able to take part in person.
Supporting young adult Quakers
This year we are also continuing to offer support for young adult Quakers with funds raised specifically for this purpose.
To make it easier for young adults who frequently move area and find it hard to connect to a local meeting to access these funds, we have changed the application process so that they do not need the support of a local meeting to apply. We want all Friends to be able to participate as fully as possible.
We realise that there will always be reasons why people can't, or prefer not to, attend Yearly Meeting, and we are continuing to work on ways to enable those who aren't there physically to better participate in the proceedings. But for anyone finding finances difficult, this way of sharing the costs may help make it that bit easier to attend in person.
Please do spread the word if you know someone who might benefit from it.