Average read time: 3 minutes
Elections in Kenya: Nonviolent activists stand up for peace
Turning the Tide activists in Kenya are helping communities to become peacemakers as political violence escalates, writes Tobias Wellner.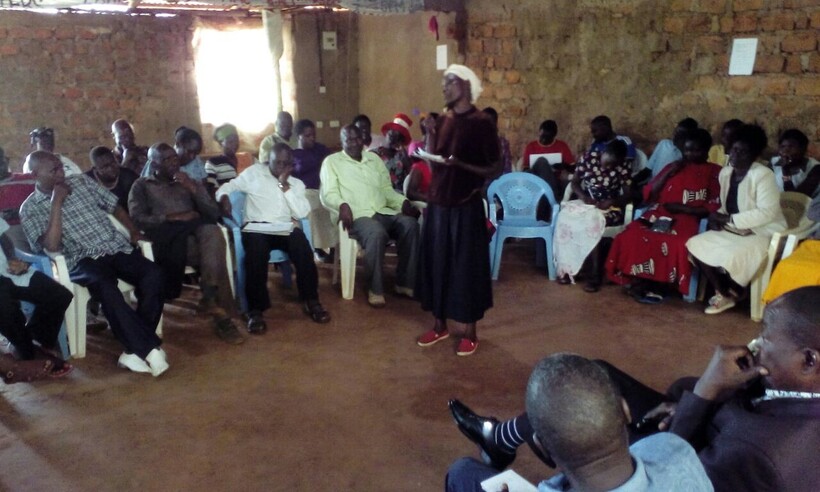 In August, Kenya's sitting president was re-elected amid claims of voter manipulation. Violent clashes between police and supporters of the opposition have led to the death of at least 47 civilians, including a 10-year-old girl. The Kenyan Supreme Court countered the election outcome in a surprise move, stating that the August results were null and void. A fresh general election called for 26 October is likely to prompt further political crises and a new cycle of violence.
It has been an extremely difficult three months for my Kenyan colleagues. Many of them were unable to get to their offices in Kisumu, Kakamega or Nairobi for weeks because it was not safe on the streets. Today when I speak to them I hear many worrying stories, but I also hear that many Kenyans are tired of the political chaos. My colleagues are hopeful that Kenya's will for peace is more powerful than the appetite for violence.
Funded and trained through Quaker Peace & Social Witness's Turning the Tide (TTT) project, Kenyan peace activists have organised community meetings that call for peace. Attended by women's leaders, local politicians and youth groups, participants grow to share the same goal of defusing local tensions and practising nonviolence.
Reasons to hope in Mount Elgon
In the Mount Elgon area, ethnicity has often been manipulated for political purposes. Brutal conflicts between the Kenyan military and an armed group erupted in the aftermath of the 2007 presidential elections. In 2009, ethnic groups signed a local peace treaty, effectively ending much of the ethnically and politically motivated violence in the region.
The current political climate has brought new tension to the area. TTT-trained community members decided to bring both sides together and organised dialogues to discuss the importance of the peace treaty. As a result, members of both parties re-committed to the peace treaty, giving residents in Mount Elgon reason to hope for a more peaceful coexistence.
Partners in nonviolence
In recent months there have been many violent clashes in Kisumu, a city on the banks of Lake Victoria. Local politicians rely on well-networked taxi drivers to coordinate protests, and citizens hold the drivers responsible for the violence that follows. The Turning the Tide team in Kisumu invited taxi drivers to take part in peacebuilding efforts for the first time. By holding a meeting for drivers, Turning the Tide helped them become partners for spreading the ideas of nonviolence.
A peace pledge
Even before the August election, the slums of Nairobi had already become a hotspot for police violence against protesters. Colleagues based there had trained local groups in nonviolent conflict resolution, and helped those groups develop a peace pledge for local political candidates to sign. Candidates who signed that pledge promised to refrain from calling for violence and using hate speech, both during and after the elections. In recent weeks, the TTT team has met with many of these newly-elected local leaders and publicly reminded them of their pledges.
I am very proud to work with these courageous peace activists. Their hope for peace is powerful and contagious. Quaker Peace & Social Witness is steadfast in its support of their work as they uphold communities during this time of deeply felt tension.
If you would like to support our work in Kenya, please consider a donation. This donation will help Kenyan Turning the Tide activists afford travel, organise meetings, and hold workshops on nonviolence.