Average read time: 3 minutes
How young can elders be?
Oliver Robertson reflects on the roles children play in meeting for worship, and asks whether adults need to get out of the way.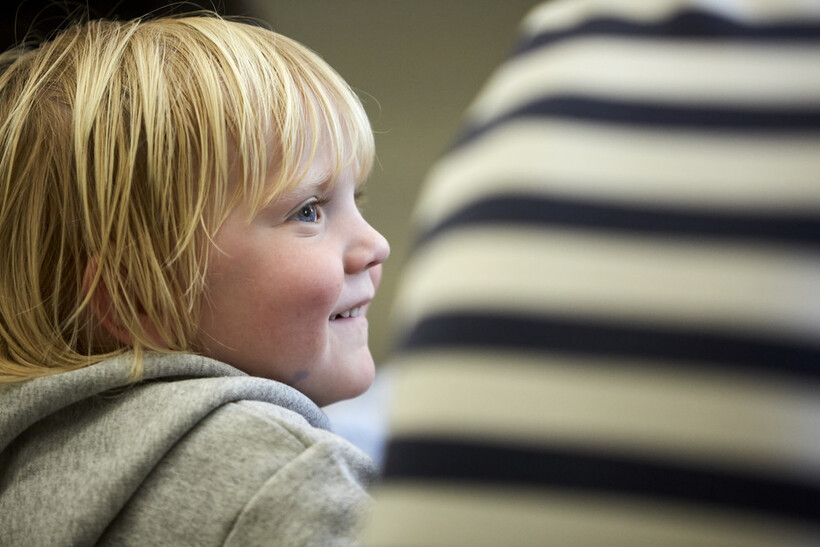 A few weeks ago at meeting, we did something different. We let four-year-olds lead the worship.
The setting was the online young children's meeting (0-6 year-olds) that has been run by the Quaker Parenting Network weekly since April 2020. It's catered particularly to families whose local meeting doesn't have a large enough cohort of young children to be able to run an effective online meeting (i.e. most of them). A standard meeting involves a round of introductions, a story, a drawing or craft activity and some silent Quaker worship at the end.
For months, the adults had run all the parts of the meeting. But one week, borrowing an idea from the Oxford online children's meeting, I asked if any of the children wanted to be 'in charge' of the worship. Three hands shot up.
Settling in to worship
We did three periods of worship, one for each of the child elders to lead. I had expected them to last a couple of minutes before getting bored (it's what often happens when they're just participating in worship). But they held the silence, and held us to it. In fact, they held it for longer than we adults did and, after holding my tongue to avoid suggesting that we finish, I found myself settling into a deeper worship than I'd managed in that setting previously. They even ended the worship with the same standard phrases the adults used to gently bring us out of the stillness.
I don't know how spiritually deep the children's experience was, and whether they were moved by the Spirit to start and stop the worship as they did. I suspect they may have been mimicking what they saw the adults do, or enjoyed having control over the grown-ups. But all of us learn by copying others, even – actually, especially – in a setting like Quaker worship where there are few explicit rules. And if a key role of an elder is to support the quality of worship, then they did it, and better than we adults managed in that setting.
Nurturing the gifts of others
Children should be an equal part of our Quaker communities, but as adults we need to let them. Adults have pretty much all the power in deciding what children do in Quaker meetings for worship, and so we need to be the ones to change, to give up some of our control, in order to include children more fully. But when we do so, the benefits are for everyone.
However young or old, people need the opportunity to see what they can do. They can be good at things they've never been given the chance to try.
People sometimes think that elders need to be the most spiritual people in the room. Actually, they are responsible for the spiritual care of the Quaker community. It is a role which is more about nurturing the gifts of others than about having all the spiritual insights yourself. Remembering this may also make the role of elder feel less daunting for those being asked to do it.
By letting children lead worship, we not only make our virtual community closer and more equal, but we also gain new insights into the nature of eldership and spiritual support.