Average read time: 3 minutes
Children at Yearly Meeting: reflections from a parent
Jessica Metheringham talks about how excited her children are for Yearly Meeting, when Quakers in Britain come together to worship, make decisions and spend time as a community.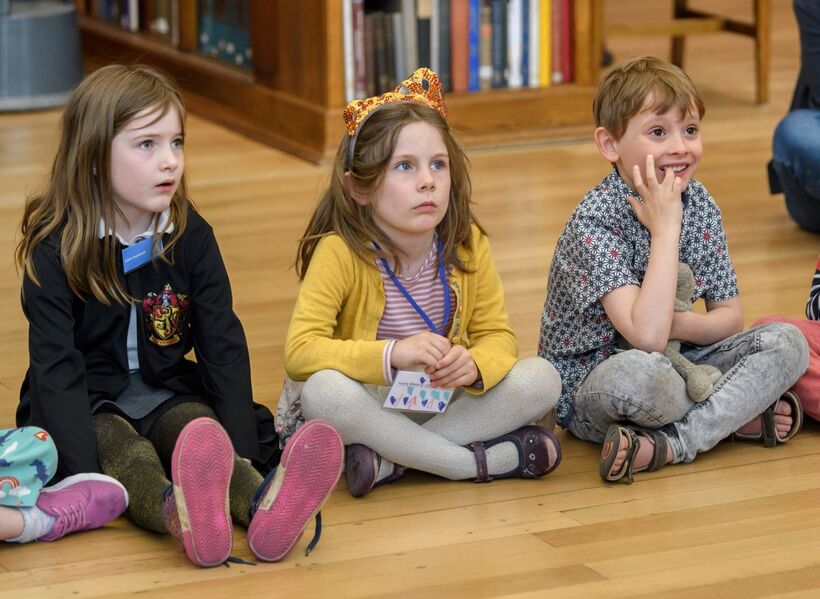 My two children are very excited about Yearly Meeting. I'm excited too.
For many of us, Yearly Meeting is a chance to meet up with Friends we haven't seen for a while, to think about the topics considered during the sessions, and to generally soak up some Quakerly atmosphere. It's much the same for the children – they too look forward to seeing other children and to talking about important issues.
Lasting friendships
Both of mine have been attending Yearly Meeting since they were babies. Matilda, who is now six, was only just walking when we attended Yearly Meeting Gathering in August 2017. That was her first big Quaker event, and she loved it. Admittedly she has always been the sort of child who is happiest in a large group of other children. She talks about her friends from Yearly Meeting, some of whom she has seen on Zoom since last year. I have no doubt that as she gets older she will make lasting friendships with the other children who regularly attend Yearly Meeting.
My younger child, Thomas, is four. Some years he and Matilda are in the same group, and sometimes they are in different groups. He is a quieter child, often more focussed on a particular thing. It still works for him and he really enjoys it. Last year he came rushing out at the end of the day bursting to tell us about all the exciting things he's been doing.
In the youngest groups, they do a lot of playing in the space specifically set aside for them. They sometimes make artwork, or they play clapping games, or they listen to stories. At least once over the weekend they will visit one of the other age groups.
A vital thread
In the older groups they talk about the same core issues as the main sessions. This year I'm looking forward to seeing how the children and young people tackle truth and integrity. In my experience children can be incredibly nuanced and thoughtful when given the opportunity. And their views are important in the overall discernment, because the children and young people's programmes are one of the many vital threads of Yearly Meeting. The children are as much part of the community as those of us worshiping in the Large Meeting House, just as on Sundays in our local meeting (Reading) they are part of the community. Children are our present rather than our future, and listening to them bring their reports of what they have done over the weekend is a highlight of Yearly Meeting.
However, I'd be lying if I said that I wasn't also looking forward to having a quiet cup of tea in the café. Encouraging children to consider and explore faith is hard work! For as long as they wish to go to the children's programmes at Yearly Meeting, I'm grateful that the programmes are there for them.
Yearly Meeting will take place from 28 April to 1 May 2023 at Friends House in London. Age-appropriate programmes enable children and young people to engage with Yearly Meeting in a variety of ways. Bookings for these programmes close on 17 March.