Average read time: 5 minutes
What's it like to be a Sanctuary Meeting?
From vegetarian lunches to campaigning on indefinite detention, Chloe Scaling finds out how Cardiff Quaker Meeting became a Sanctuary Meeting that aims to provide a warm welcome to people from refugee and migrant backgrounds.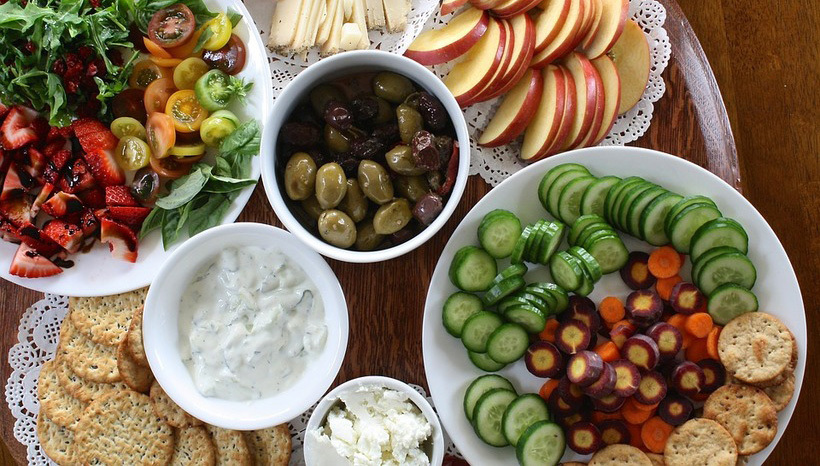 Cardiff Quaker Meeting recently celebrated its first year as a Sanctuary Meeting. Sanctuary Meetings are a network of almost 100 Quaker meetings in Britain committed to acting in solidarity with people from migrant and refugee backgrounds.
They work on creating a culture of welcome, opposing racism and working with other organisations to change laws on destitution, detention, deportation and removals. This work is rooted in Quakers' conviction that there is that of God in everyone, and that we are determined to acknowledge and dismantle discrimination in all its forms.
I interviewed Jane Tooby from Cardiff Meeting to find out about their experiences and activities as a sanctuary meeting, and what the future holds for them.
Chloe Scaling (CS): How did your local meeting decide to become a Sanctuary Meeting?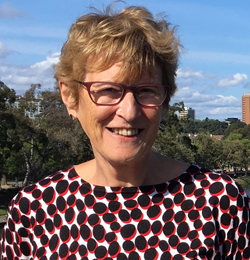 Jane Tooby (JT): Some of us were already involved in sanctuary work as individuals, including myself. I wanted to suggest becoming a Sanctuary Meeting, so I mentioned it after meeting for worship a few times. We had informal gatherings to test the waters and see if people thought becoming a Sanctuary Meeting was a good idea, and discovered that there was a group of us who actively wanted to get involved. When we decided we wanted to become a Sanctuary Meeting, we took it to the meeting for worship for business.
CS: How did you decide what you would do once you were a Sanctuary Meeting?
JT: We knew we wanted to have achievable goals. First, we created a big display on the notice board. Then we had a workshop to explore the different possibilities, which was well attended. As Cardiff is a dispersal area, where asylum seekers stay when they first reach the UK, providing some practical support face-to-face was an important idea, as well as campaigning.
CS: What did the meeting then go on to do?
JT: Well, we already held a shared lunch once a month, so inviting asylum seekers and refugees to join us seemed like a logical decision. We had to make it a little more organised, with a hot vegetarian dish every time, to make sure there was enough food for everyone. We knew this was something we could sustain.
Once the shared lunch was off the ground, we hosted a public meeting focusing on current issues, which featured an asylum seeker, a county councillor with remit for asylum and representatives from the Welsh Refugee Council and Citizens Wales.
CS: You said Cardiff is a dispersal area. What does that mean?
JT: Dispersal is the process by which the Home Office moves an asylum seeker to accommodation outside London and the South East, to specified local authority areas across the UK. They are first moved to initial accommodation while their application for asylum support is processed. They're given accommodation and food, but no money until they're assigned temporary accommodation. Vouchers for second hand clothes are also given, but we decided to buy packs of new underwear for people. We've also started collecting toys to donate. It's easy for local Quakers to get an extra pack of pants when they're shopping.
CS: What else did the meeting do?
JT: We've also done some campaigning, mainly on indefinite detention because it's a priority for the Quaker Asylum and Refugee Network and for the Sanctuary Everywhere project. After a workshop, where we were able to hear directly from someone who had been detained, we started leafleting in the city centre. We also wrote to MPs and assembly members.
Another activity was an end of year fun day. We weren't sure how many people would come, but over 50 people came to the meeting house for food, games and music – it was really successful. We're hoping to do this twice a year.
A poet Friend was going to launch a poetry book with a fellow poet, titled A part of the main, so they decided to link the event to the sanctuary meeting and donate money to a local refugee charity. A couple of people have had their asylum granted, so they're actually helping the meeting to organise activities this year.
CS: What impact has being a sanctuary meeting had on Cardiff meeting?
JT: People in the meeting now have more awareness of the issues and have had the opportunity to meet people who are seeking asylum. I also feel that it's brought the meeting together as a community because we've got a common purpose we're working towards.
CS: What's next?
JT: We plan to continue what we've been doing, increasing incrementally as we have done so far. A couple of people have had their asylum granted, so they're actually helping the meeting to organise activities this year.
The work to acknowledge and dismantle discrimination takes many forms, from having conversations to understand our own power and privilege, to campaigning with others to end the inhumane policies imposed on people migrating to the UK. Quakers in Britain are part of a growing racial justice movement to end the hostile environment against people from migrant and refugee backgrounds. For more information, get in touch with Sanctuary Everywhere Programme Manager Tatiana Garavito at tatianag@quaker.org.uk.