Average read time: 5 minutes
5 things we can do to put Quaker values into Brexit
Jessica Metheringham rounds up some key actions for Friends.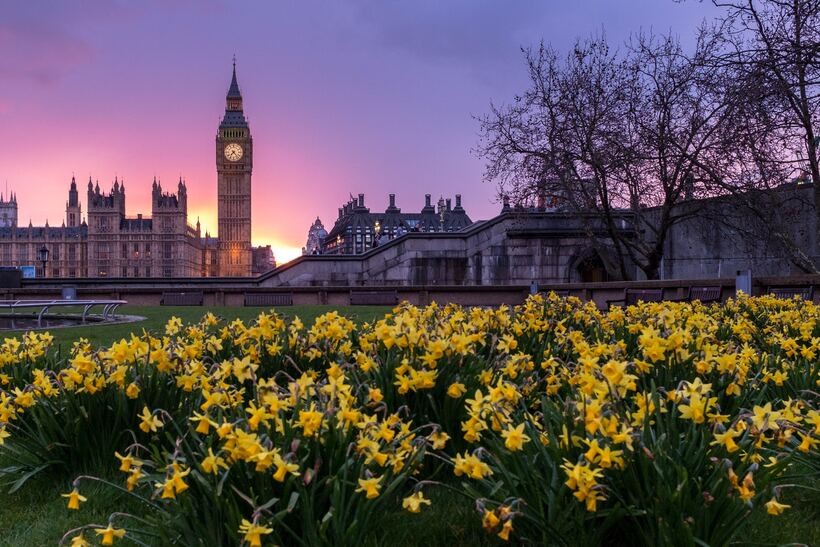 What can members of a faith group committed to peace, equality, integrity and sustainability do to put those values into a post-Brexit Britain? Quite a lot, it turns out. Here are five things that Quakers and those who share Quaker values can do to shape politics in the run-up to the UK's withdrawal from the EU.
1. Call for climate justice
The UK government has said that Brexit is an opportunity for the UK to show climate leadership. To achieve this, the UK must commit to bold targets, policies and investments. However, most UK emissions reductions are currently set to be delivered by EU rules. To safeguard progress after Brexit, the UK must commit a 'net-zero' emissions target for 2050 at the very latest.
This means cutting nearly all carbon, and removing remaining emissions through natural carbon sinks like trees and peatland. The net-zero target would lay the groundwork for all manner of strategies and policy for a green economy.
Ask your MP to back bold climate action by calling on the government to commit now to a 'net-zero' emissions target for the UK for 2050. Find out more at www.quaker.org.uk/climatejustice.
2. Help create Sanctuary Everywhere
Anti-migrant rhetoric has fuelled conversations around Brexit, emboldening some to harass people from migrant and refugee backgrounds – as well as British people seen as 'other'. Last December, the Home Secretary made it clear that the UK government sees the value of refugees and migrants through their ability to work and make profits.
The current Immigration Bill ignores crucial issues such as the right to family reunion, or the right to work. An amendment limiting immigration detention to 28 days is expected to be proposed in the Public Bill Committee later this month – please ask your MP to support it.
Quakers across Britain are working with others to create a culture of welcome and hospitality, oppose racism in all its forms and change the law around immigration destitution, detention and deportation. There are now 97 Quaker groups who are part of the Sanctuary Meeting network. Many work at both local and national levels, organising community events and working with partner organisations to lobby the government for policy changes.
If you would like to support the work of your nearest Sanctuary Meeting, you can find them on our Sanctuary Everywhere map.
3. Resist UK reliance on the arms trade
What does the UK's exit mean for Britain's role in international peace? The vision of a 'global Britain' as a mighty trading nation outside the EU has been linked with the powerful UK arms industry. Already highly subsidised, British-made weapons are sold worldwide. The Department for International Trade, now desperate for business, sells to customers from Saudi Arabia, Bahrain, Turkey and Brazil, who are often in the public eye for human rights issues. For up to date information about this, go to the Campaign Against the Arms Trade website.
Quakers are forming a vibrant network called Roots of Resistance to challenge the arms trade. They're organising a massive Quaker presence to help stop one of the world's largest arms fairs when it comes to London this September.
The more Friends take part, the better – find out more about joining Roots of Resistance.
If you are worried about how a nation state can be secure without militarisation, see Rethinking Security for an explanation.
4. Make sure companies in occupied Palestine do not profit from Brexit
The witness of our Ecumenical Accompaniers in Israel and Palestine and Friends at Ramallah Meeting have led Quakers in Britain to speak out publicly about the deteriorating human rights situation in the region in recent years.
As the UK exits the EU, our government will be negotiating new trade agreements with countries around the world. Under current EU arrangements, all trade agreements with Israel must differentiate between companies based in Israel and those based in occupied Palestine. This means that companies who profit from the occupation in Palestine do not benefit from preferential trade arrangements.
So far the UK government has refused to confirm that it will roll this policy over into any new post-Brexit trade agreements with Israel . Ask your MP to write to both the Foreign Secretary and the Secretary of State for International Trade urging them to do so. Read our statement on morally responsible investment to find out why we think it's important not to financially support companies profiting from the occupation.
5. Practice peace
Creating peace is an explicit aim in the EU's founding treaty, and in 2012 the EU even won a Nobel Peace Prize for the 'advancement of peace and reconciliation'. Yet in recent years the EU has become more militarised, with the European Commission pushing for a €13 billion 'defence budget'.
Quakers in Britain are supporting the work of the Quaker Council for European Affairs which seeks to bring a vision of peace, justice and equality to Europe and its institutions. QCEA recently published two important booklets on peacebuilding and peace education as a crucial tool for preventing violent conflict.
Join Friends already supporting innovative peace education projects around Britain by contacting us to get involved: isabelc@Quaker.org.uk
Further reading: Recording Clerk Paul Parker's thoughts on Brexit