Three Acres and a Cow
Three Acres and a Cow is a show about the history of land rights and protest in the UK, told through folk song, storytelling and poetry. With a grant from Quaker Peace & Social Witness, I am organising a performance of the show in Bristol with the help of Robin Grey, a musician who has been performing the piece since 2013.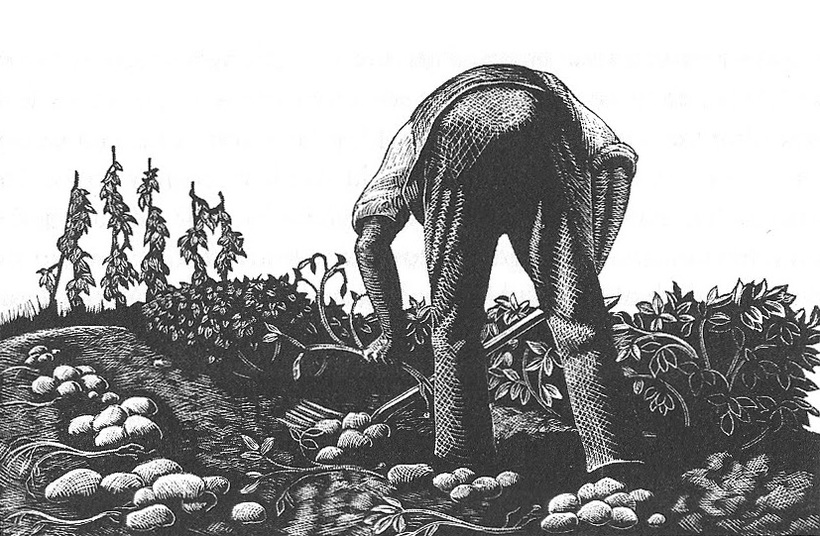 The aim of the project
The main aim of the project is to engage Bristol Quakers and other networks with the issues surrounding land rights, access to food in Britain, and the lack of sustainability inherent in our current food and housing systems. As well as Quakers, the project will seek to connect with food growing groups, history groups, Transition groups, members of political parties, university students, unions, and allotment holders.
In February, we will be running a workshop focusing on Quaker involvement in protest movements in Britain. We hope to source elements of Quaker history that can be included in the show's performance in March. By engaging Friends in Quaker history, we hope to be able to tell stories of the radical roots of the Quaker community alongside those of others whose actions have led to lasting change in the UK.
Imagining a new food system
It can be difficult to imagine how sustainable ways of living might look when we can only see the systems that we are part of today. Three Acres and a Cow takes its audience through 1000 years of people's history, opening our eyes to how access to land for growing food and housing has changed and why. Through this illuminating narrative we hope to inspire Quakers to get involved in community food groups and other local sustainability projects re-imagining our food system. It will also build on and strengthen the existing ties between our communities.
To see a list of upcoming performances of the show across the UK, visit the Three Acres and a Cow website (offsite link).